It's no secret that Donald Trump, the presidential candidate, used racial divisiveness to push his campaign to victory in 2016. Now, thanks to a new report from Bloomberg, we have a glimpse into how entities in Trump's broader campaign orbit—including eventual campaign chairman and chief advisor Steve Bannon—used a more sophisticated method of targeted political messaging along racial lines to achieve that goal.
Over the course of the summer of 2016, a writer for Brietbart, the ultra-conservative site that was at the time helmed by Bannon, spent weeks actively courting Bruce Carter, a black activist who would go on to found a group called Trump for Urban Communities, according to Bloomberg. Carter had previously founded a "Black Men for Bernie" group, which supported dark horse Democratic candidate Bernie Sanders until Carter grew disenfranchised with Sanders' treatment by the party.
The Breitbart writer's goal, Carter told the magazine, was not simply to flip his endorsement from one candidate to another, but to enlist him to actively push a message urging black voters to stay home on Election Day.
"If you can't stomach Trump, just don't vote for the other people and don't vote at all," Carter recounted telling black communities, which was the message the Trump campaign wanted him to push. "That's what they wanted, that's what they got."
Carter also urged black voters not to participate in early voting in the waning days of the election, and at other points highlighted Hillary Clinton's now-infamous "super-predator" remark aimed at young black men. (She apologized for those 1996 comments during the campaign.) Meanwhile, Bannon reportedly put Carter in contact with conservative financiers who helped fund his efforts.
G/O Media may get a commission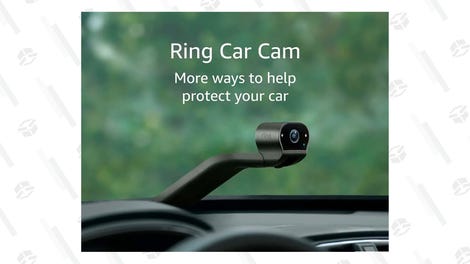 While it's hard to say just how effective Carter's message, which was amplified in articles on Breitbart—and subsequently aggregated and shared across the pro-Trump media landscape—truly was, Dustin Stockton, the Breitbart reporter who first approached Carter, claims they were a success.
"Trump vastly outperformed the projection models in the 12 areas Bruce was targeting," Stockton told Bloomberg.
"I never like telling people not to vote. But from a tactical and strategic position, we looked at it: If you could get them to vote for Trump, that was a plus two," he added, describing a non-vote as a "plus one" net positive.
Bannon denied pursuing an effort to suppress black voters in an earlier interview with the magazine, saying: "When you ask [voters] why they didn't vote for [Hillary Clinton] or why they didn't turn up, it's because they didn't like her policies."
I have reached out to the White House for comment on Carter's allegations, and will update this story if they respond.
While it's difficult to draw a straight line between Carter's message and the result of the election, it echoed, in broad strokes, the pitch that Trump himself was making.
"What have you got to lose?" Trump infamously told black and Hispanic voters during the campaign, before offering a laundry list of the ways he claimed they'd been failed by the Democratic Party.

Suppression and manipulation of black voters has become depressingly standard practice for Republicans looking to influence elections. In North Carolina, for example, lawmakers struggled for years to undo heinously gerrymandered congressional districts drawn by state Republicans with the explicit goal of dramatically disenfranchising black communities.