Not long ago Mexican fashion was considered…well, unfashionable.
Young and chic Mexican fresas shopped at Abercrombie & Fitch, while the hipsters pulled their clothes from the racks of Urban Outfitters. Virtually no Mexican teen thought it was chido to wear local threads.
But now Mexican fashion is making a strong comeback — at home and abroad. Suddenly, local clothing brands are selling internationally, and the unique Mexican fashion style that blends traditional designs with modern cuts are appearing on models strutting down catwalks around the globe.
"The mindset is changing," Paola Quintero, a fashion coordinator at Elle Mexico, told Fusion. She says Mexicans used to only buy 'Made in Mexico' clothing as a form of charity to support local brands. But now locally produced fashion is competing commercially in places such as Saks Fifth Avenue and other luxury departments stores.
"Mexicans are showing the world they too possess the so-called avant garde of Europeans, thanks to brands like Yakampot, Cihua, Lorena Saravia and Man Candy," Quintero said.

Yakampot Spring-Summer 2015 collection:
G/O Media may get a commission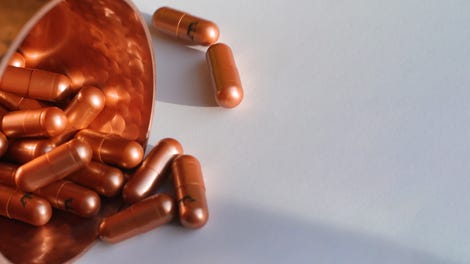 health
The Lyma Supplement
Mexico has always had the textile resources, but stitching them together "fashionably" is something relatively new.
"We used to be known only as suppliers; many famous international brands have their designs assembled in Mexico," Quintero said. "Now we are starting to become designers in our own right."
The Mexican designers say their fashion is now setting new trends in New York and Paris, while local fashion week initiatives such as Nook are showcasing edgier Mexican creations that are quickly finding mainstream acceptance with consumers.

Nook Mexico Spring-Summer 2015:
In the past, famous European fashion houses have attempted to tap into Mexican designs either by working with local artisans or by borrowing liberally from traditional patterns. Now a new wave of Mexican designers are producing their own collections and collaborating instead of appropriating.

Successful Mexican brands like Pineda Covalin are paving the way for many newcomers:
Brenda Diaz de la Vega, the editor-in-chief of Harper's Bazaar Mexico and Latin America, recently ranked Mexico City as "the number one fashion market in Latin America."
Exhibitions like "Global Fashion Capitals" at The Museum at FIT of New York City are celebrating this through the creations of Mexican designers Ricardo Seco, best known for incorporating indigenous hand-beaded designs in New Balance sneakers, and Carla Fernandez who has drawn inspiration from typical Charro suits.
"Mexico City really caught our eye because it's going through a cultural revolution; new restaurants, museums, street art and designers," exhibition curator Ariele Elia told Fusion. "In 1994 free-trade agreements like NAFTA allowed different fashion schools and ideas to emerge in Mexico, and this resulted in emerging designers."
"Designers like Seco and Fernandez are doing a good job of melding the city's tension between modernity and tradition into their creations," she said.
For example, she added, Fernandez incorporated the concept of Mexican Revolution bandolier bullet vest into her designs, while Seco uses indigenous Huichol designs in sneakers. Elia said the artists are not just taking ideas from local indigenous groups, but collaborating with local artisans.
"With some other high luxury brands it's a bit murky if they're really collaborating with indigenous tribes or not; they might not be supporting them and just appropriating what they do," said curator assistant Elizabeth Way.
"It all started 15 years ago when I deconstructed hundreds of traditional patterns trying to understand the untold history of Mexican clothing," designer Carla Fernandez told Fusion. "I discovered that all indigenous designs were based on squares and rectangles. It was groundbreaking for us because we learned that there was no need to follow trends anymore, we could create our own trend, based on our own tradition."
The rise in Mexican fashion didn't happen overnight, said designer Ricardo Seco.
"This boom in the Mexican fashion industry comes from the long and hard work of designers who started their careers 30 years ago," Seco told Fusion.

Ricardo Seco's famous "Dreams" collection: 
Seco lives in Mexico City and now runs an initiative called "I am Mexico," which seeks to promote the country's emerging creative industries as a way of countering what's known in Mexico as malinchismo, or admiration and preference for everything foreign.
"We are not only folklore, we are also modernity," he said.