At first glance, it may seem that new charges brought against white Chicago police officer Jason Van Dyke for the 2014 killing of black teenager Laquan McDonald are deserved.
A new indictment unsealed Thursday charged Van Dyke, 38, with 16 counts of aggravated battery with a firearm—one for each bullet Van Dyke fired into the body of 17-year-old McDonald in the middle of a Chicago street on Oct. 20, 2014, the Chicago Tribune reported.
The new indictment leaves in place six counts of first-degree murder and one count of official misconduct, with which Van Dyke originally was charged in a previous indictment. The additional battery charges could either be good or bad, depending on whether it's viewed through a prism of justice or strategy.
Because Van Dyke could opt for a jury trial—unusual for police officers involved in misconduct cases—the battery charges might give jurors who may be hesitant to convict a police officer of murder an out.
"Jurors may be pained and uncomfortable to convict a police officer of murder under these circumstances," criminal defense attorney Steven Decker told the Tribune. "In a moment of leniency, they may decide to convict him of aggravated battery instead."
G/O Media may get a commission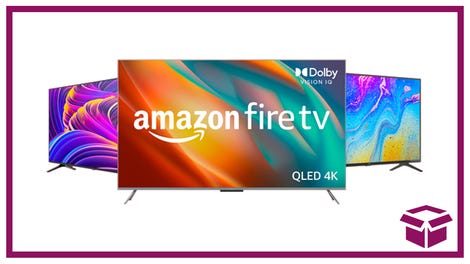 Ooh. stunning.
New Amazon Fire TVs
Defense attorney Steve Greenberg, who is not involved in the Van Dyke case, told the Chicago Sun-Times that the decision by prosecutors to charge the officer with battery is strange:

If you shoot a guy 16 times, that's aggravated battery. If you shoot him 16 times and he dies, then that's murder. Either you've got the horses to charge someone with murder or you don't. It's odd.
But Northwestern University Law School professor Jeffrey Urdangen told the newspaper that bringing new charges could be a strategy by special prosecutor Joseph McMahon, who took the case over from former State's Attorney Anita Álvarez, to ensure Van Dyke is convicted on something if jurors balk on murder charges.
"I think it may be a smart move to hedge their bets," Urdangen told the Sun-Times.
McMahon did not give a reason for the new indictment, but Van Dyke's defense attorneys have already filed two motions to dismiss the murder charges, alleging Álvarez misled the first grand jury. Van Dyke is awaiting trial.
The shooting of McDonald, who carried a knife but was clearly walking away from police officers when he was brutally gunned down, sparked nationwide outrage when a police cruiser dash-cam video of the killing was released to the public after the city fought to keep it private. Chicago's police chief was forced to resign over the scandal, and Mayor Rahm Emanuel was widely condemned for his handling of the shooting and its follow-up investigation.
In January, the Justice Department released a damning report on widespread civil rights violations committed by the Chicago Police Department, citing a "pattern or practice of unreasonable force," particularly against people and communities of color.