When powerful men are accused of sexual harassment, the structures that long enabled such behavior don't just crumble away. In fact, those unholy layers of protection often quickly coalesce to shield the man. The latest example of this came on Monday night, when Page Six reported that a number of low-level female staffers at NBC News felt "pressured" to sign a letter of support for Tom Brokaw.
Linda Vester, a former NBC News anchor and colleague of Brokaw's, has accused the veteran newsman of having groped and trying to forcibly kiss her on multiple occasions in the 1990s. Another unnamed former production assistant told the Washington Post that Brokaw made an inappropriate advance toward her. Brokaw has denied these claims, melodramatically writing that he was being "ambushed and then perp walked across the pages of the Washington Post and Variety" and "taken to the guillotine."
But histrionics are not the only thing accused men have to protect them. Recently, more than 115 women—including famous names like Mika Brzezinski, Rachel Maddow, Andrea Mitchell, and Maria Shriver—signed a letter defending Brokaw as "a man of tremendous decency and integrity." The letter was started by Elizabeth Bowyer, a Goldman Sachs executive who is a former producer for Brokaw.
One NBC News staffer told Page Six that some lower-level staffers felt like they were "forced" to sign the letter. "The letter was being handed around the office and the unspoken threat was that if your name was not on it, there would be some repercussion down the road. Execs are watching to see who signed and who didn't," the source said. "This was all about coming out in force to protect NBC's golden boy; the network's reputation is tied to Brokaw . . . If more women come forward, that's a big problem."
An NBC News representative told Page Six that "the letter is a purely grass-roots effort" and "management has played absolutely no role whatsoever." (I have also reached out to NBC and will update if I hear back.)
G/O Media may get a commission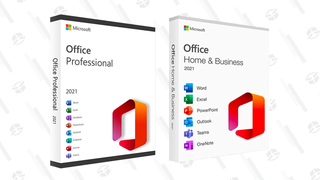 89% off
Microsoft Office Professional 2021 Lifetime License
There are a myriad of unspoken ways that women can feel pressured to sign something like the Brokaw letter. As one insider astutely told Page Six, "When you have over 100 women like Andrea Mitchell signing a letter of support without knowing the facts, it's pretty scary." We've seen over and over again the ways in which power dynamics enable men to harass and abuse. That power is no less destructive when it is deployed softly and quietly.
Update, 11:34 AM: Variety reported that NBC News management instructed its journalists to mention the letter of support in any of its coverage of Brokaw. "Include relevant portions of Brokaw's denial, his email and the email in support of him, signed by more than 60 colleagues," the instructions read in part.