LOS ANGELES—As many as 500 protesters gathered in front of the Los Angeles Hall of Justice Wednesday evening to demand the passage of the California Values Act, legislation that would create a virtual barrier between federal and local law enforcement resources—effectively keeping ICE from working with California police.
"The California Values Act would build a big, beautiful wall between Trump's deportation force and local police and sheriffs across the state of California," Salvador Sarmiento, a coordinator at the National Day Laborer Organizing Network (NDLON), told me. "We want to make sure that our state resources aren't being used to attack immigrants, to detain immigrants for immigration-related issues."
In addition to forbidding collaborative raids between ICE and local cops, the California Values Act (officially named SB-54) would also prevent local authorities from sharing people's criminal records with ICE without a judicial warrant, and keep ICE from using California state jails and prisons. That would make it the most strident anti-deportation bill the country has ever seen, activists say.
But LA County Sheriff McDonnell—who in January wrote he is "deeply committed to helping all people… regardless of their immigration status"—has declared he opposes the legislation, and has been actively lobbying state senators to vote against the bill.
G/O Media may get a commission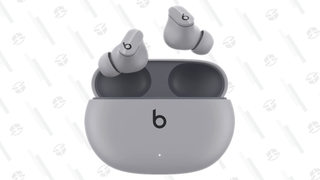 In a letter to State Senator Kevin de León, who introduced the bill, McDonnell argued the measure would keep local officers from safely handing people with immigration violations over to ICE, forcing federal agents "into our communities in order to search out and find the person they seek."
Organizers blasted McDonnell as complicit with Trump, raising giant gold letters spelling out 'TRUMP TOWER" in front of the Hall of Justice.
"We want to make sure we send a clear message to Trump's puppet," said Sarmiento. "There are no excuses why any Los Angeles sheriff would ever do Trump's dirty work in this city—it's shameful."