Sports are hard. Olympic-level sports are really hard. You have to have freakish athletic ability and Herculean self-discipline to get to the Olympic qualifying stage, and, even then, you still have to perform well on the right day to make it into the actual Olympics.
But everyone has dreams! And at least once while watching this year's Rio Olympics, you've probably thought to yourself, hmm, I bet I could qualify for some Olympic sport, if I really applied myself.
Sadly, if you're reading this, you're probably never going to make it to the Olympics in any of the prime-time, marquee sports—gymnastics, swimming, track and field. But if you're not particular about which sport (or country) gets you to the Olympics, there is a tiny, tiny sliver of hope for you.
Here are all the ways your non-athletic ass could, conceivably, wind up an Olympian.

Be on a team
As a non-athlete, you're not going to get to the Olympics without having actual athletes around to pick up your slack, so that's step one: find a team, and become its weakest member.
G/O Media may get a commission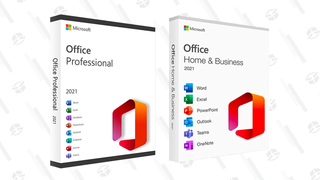 89% off
Microsoft Office Professional 2021 Lifetime License
If you're in the U.S., or any other country with a big population, this will be hard. So: join the team of a smaller country, not known for athletic prowess. For example, Israel's always looking for Olympians. And there were those Cool Runnings guys. The IOC has guidelines about switching which country you represent, but if you happen to have dual citizenship in a small, off-the-beaten-path country (or are willing to become a citizen of one for the purposes of making the Olympics), you'll improve your chances.
Another easy-ish way to make it onto a national team is through the ominous-sounding Tripartite Commission Invitation, a special circumstance that a country's Olympic committee can invoke. If their best athletes haven't qualified, the country's committee can apply for an Invitation Place spot in any singles category and send an athlete that way.
So make some friends, and get out there and win it for the Marshall Islands.

Pick the right sport
You need to pick an easy sport if you have any hope of making the Games. And the easiest sport to medal in is likely not one that you've even considered.
It's rowing. Specifically, the easiest way to medal is by being the coxswain on the rowing team—the person in a men's eight or women's eight boat who sits up front and yells directions and motivates everyone else. If the rowers are collectively the horse, the coxswain is the jockey.
The only drawback to being a coxswain? You have to be small. Check out 2012 Gold Medalist Martin Sauer of Germany here. He's 5'6", 121 lbs and is on his way to getting a second gold medal in Rio.
So how do you get onto a rowing national team as the coxswain? Rowing Recruiting has three tips: get on the top boat in your area, listen and only speak when necessary, like during a sprint in competition (this is how you get to know the rowers on your team and learn how they operate) and study everything from rowing techniques to psychology and water currents.

Badminton
If you're too big for coxing, you'll need to look elsewhere for your chances at Olympic glory. Why not badminton? Now, I know this looks intense.
But Badminton is more like chess than tennis, since there's so much strategy involved. As this Quora post points out, the IOC is practically begging people to try for medals in badminton:

Each continent is guaranteed one entry into each event. And it is based on rankings, The highest ranked player from America was ranked 29th. Surely you can get higher than that in four years? Or if you are in Oceania, the highest ranked was 121. Base yourself in Fiji or some other South Pacific tropical paradise, spend a whole heap of money on coaches, flying yourself to tournaments and bribing officials, and you should have seat on the plane.
Olympic badminton is a lot faster than the backyard version, but still a sport you could probably pick up pretty easily.

Curling
The greatest of the winter Olympic sports, curling, has two positions that involve sweeping. Granted, it's vigorous sweeping, and you have to move pretty quickly while doing it, but it's still…sweeping. No six-packs required.
Like badminton, curling is more mental than physical—it's also chock-full of strategy that a smart person can get a quick handle on. The only problem with curling, if there's one at all, is that it's becoming popular, so your road to greatness will have some congestion.

Cross-country skiing
Cross-country skiing sure does look arduous, and it is. But, if you can do it right and train hard, you could get to Olympic levels fairly easily.
Don't believe me? Believe Paul Bragiel. Bragiel is a former Silicon Valley guy who once described himself as a "chunky, out-of-shape computer nerd." Like all great disruptors, he woke up after a tech conference and had an question: could I make the Olympics?
He decided on cross-country skiing after crunching the numbers and seeing the huge spreads between first and last-place finish times. Then he trained for several months, applied for Colombian citizenship (after determining that Colombia's team would be his easiest way in), and actually got on the team. He ultimately didn't make it to the Olympics, but he got pretty close. If he can drop some weight and make the Colombian cross-country ski team without knowing any Spanish, you probably could, too.

One of the shooting sports
You don't have to be young to be an Olympian, especially if your sport involves shooting guns. In 1908, a 60-year-old Swedish guy named Oscar Swahn won gold medals in the running deer, single shot events (individual and team) as well as bronze in the running deer double shot. In 1912, he showed up to the Stockholm Games looking like this:
He won gold in the team single shot (his son won individual gold) and another bronze in individual double shot. At 64, he was the oldest to ever win a Gold medal and that record still stands. He added a silver medal eight years later for good measure.

Believe in yourself
Most of all, even if you don't make it to the Olympics in 2020, or 2024, or 2028, don't give up on your dream. Let people like Oscar Swahn, or Paul Bragiel, Martin Sauer remind you that you don't have to be a young, athletic demigod like Simone Biles or Michael Phelps to bring glory to your country. You just have to be strategic, and a little shameless.
David Matthews operates the Wayback Machine on Fusion.net—hop on. Got a tip? Email him: david.matthews@fusion.net