In 2011, María Teresa Rivera was arrested in El Salvador. She was accused of having an abortion and sentenced to 40 years in prison on the charge of "aggravated homicide." Rivera claims she had a miscarriage and did not even know she was pregnant. Attorneys were able to free her, but not before she served four and a half years of her sentence. She fled the country when a prosecutor appealed the judge's decision to a higher court.
On March 20, the Swedish Migration Agency granted Rivera and her 12-year-old son political asylum. She is believed to be the first person in the world to be granted asylum for abortion persecution.
Splinter spoke with María Teresa Rivera in her new home near Stockholm in June. Interview has been edited and condensed.
---
The nightmare started in November 2011 in San Salvador, El Salvador. It was the night before my son's elementary school graduation and I went to bed late preparing food and ironing his outfit. A few hours later I woke up with stomach cramps. I went to the outhouse because I felt like I needed to go poo-poo. I just remember feeling like something in my stomach collapsed. When I went to clean myself I noticed I was bleeding. I walked back to the house and my mother-in-law called the ambulance for help. I was losing blood and it took so long to get me to the hospital that I fainted. I don't remember anything after that.

G/O Media may get a commission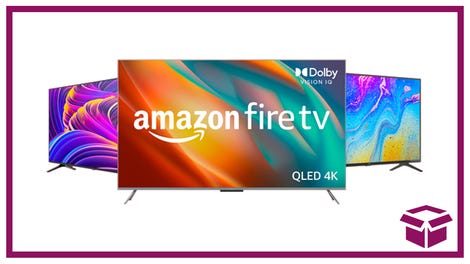 Ooh. stunning.
New Amazon Fire TVs
When I woke up in the hospital, there were already police officers guarding the room. The officers asked me where my son was. I was confused and didn't know what they were talking about. They were accusing me of killing my son. Later I realized they were accusing me of having an abortion. El Salvador is one of six countries in the world that have a blanket ban on abortions.

I didn't know I was pregnant. I kept getting my period and my stomach didn't grow. I told the officers I hadn't killed anyone.
I was told I was under arrest for aggravated homicide and was handcuffed to the hospital bed so that I wouldn't escape, police officers told me. I asked them to take blood samples and all the tests they needed to take. But the doctors didn't do any of that. There's no scientific evidence.
I was in jail the next morning. I was still sick and recovering in the jail. There were so many women in my cell that all we could do was stand. The cell was so overcrowded that the women took turns sleeping on the floor. They all stood for longer hours so I could remain lying down. The women took care of me. They even shared their food with me. At the holding jail where I was taken there's no food provided, so family members bring meals. My mother-in-law would bring me food, but I never got it. Then I was transferred to prison.
I missed my son's graduation. And then the next four and a half years of his life.
---
I mentioned to a co-worker in January 2011 at the factory I worked at that I was worried my period was late. Later she came to testify in court to say I knew I was pregnant. But the prosecutor claimed I had an abortion in November. That's illogical because it would have meant I was 11 months pregnant at the time of the abortion.

I've always said that if I wanted to have an abortion I would not have waited 11 months. It just makes no sense to condemn me for an 11-month pregnancy.
I was sentenced to 40 years in prison for a homicide I did not commit.
When the judge gave me the sentence, I felt like it was all over. The first thing I thought was, "How old is my seven-year-old son going to be in 2052 when I leave prison?" I did the math and told myself, "He is going to be 47 years old and he's going to hate me. He is going to blame me for missing his life." I thought about all the things that can happen to my child in that amount of time. It was very difficult.
---
The truth is I've had a hard life, but that's also what gives me strength. I was five when my mother disappeared during the civil war in El Salvador. We never heard from her again. My grandmother raised my brother and me. She used to take us to work with her. We helped clean vegetables at the market. But when she got sick family members juggled us around. I was eight when I was raped on my way home from school. I had to walk through a dark road and my aunts blamed it on me. My brother and I ultimately ended up in an orphanage for children of the disappeared.
I never watched the news on TV, much less read newspapers. I didn't want to poison my mind with bad stories. I've had to live through my own stories. So when I got to prison I assumed I was the only women in prison for having an abortion or miscarriage.

I was all over the news, so the women in prison recognized me. It turned out there were a lot more women in prison who were accused of having abortions. Some of them had 30-year sentences, others were sentenced to 35 years. But I got the most severe sentence. I was the first to get a 40-year sentence, so my story made international headlines.

In prison it just takes one person to recognize you and then word travels. Rumors spread.
The women in prison called me the "mata niños"—the baby killer. They threatened to kill me just like I had killed my son. Luckily they never physically attacked me; it was all just emotional stress.
But I met other women in prison, some as young as 18, who were incarcerated for having an abortion. All of them were poor. The women who have money pay private doctors for the procedures or they fly out of the country for an abortion.
Women would come to me and tell me they were in there for an abortion. I'd get their names and share them with my lawyer.
[At least 129 women were prosecuted for abortion-related crimes in El Salvador between 2000 and 2011, according to Agrupación Ciudadana por la Despenalización del Aborto (Citizens' Coalition for the Decriminalization of Abortion), an advocacy group that also helped fight Rivera's case. Of these, 23 were convicted of receiving an illegal abortion; 26 were convicted of homicide. There are at least 21 women in Salvadoran prisons serving time for abortion related charges.]
I met 11 of these women during my four years in prison. We all had similar stories. We came from poor and working-class families. Some of them had little schooling. Some of the women were raped. There were cases of incest and miscarriages.
We all lived through this very difficult experience and only we know how we feel.
We made a pact and promised each other that the first one to be freed was going to become a spokeswoman for all of us. There were 11 of us who made the agreement. We all thought the other person would be freed first. But it turned out to be me.
Now I have that responsibility, and I cannot break that commitment. I don't speak out so people know who I am—I speak out so that people learn what's going on. My commitment to the women who are still incarcerated are what give me power to keep going now.
---
When I heard the judge say he was overturning my case I felt like I was dreaming.

The judge ruled there was not enough evidence to prove the charges against me. He annulled the sentence and ordered the State to pay damages for sending me to prison for almost five years.
The judge's decision made headlines again, but the stories focused on how the prosecutor would appeal the ruling. One of the largest newspaper included graphic details in the story about the annulment. They said I had cut my own umbilical cord, removed the newborn and threw it into the latrine while it was still alive. They never quoted the judge who freed me.

I tried to get work immediately but I quickly realized I wasn't really free. I've had to work since I was a young girl. I'm a hard worker and willing to do anything so I could provide for my own son. I've never had fear of any work. In prison I would stick my hands in toilets to clear them up. I'm not afraid of an honest job.
But I'd walk into businesses that had hiring signs on their windows and they'd look at me and tell me the position has been filled. People recognized me and didn't want to hire me.
I told myself I wouldn't speak to reporters again. The media in my country only used my story against me. They never printed anything in my favor.
Then officials announced they were going to appeal the judge's decision to annul my case. That's when I knew I had to leave.
---
I was invited to speak at a conference in Stockholm. That was my way out. People in Sweden who I've never met raised money and paid for the flight for my son and me.

I feared they wouldn't let me fly out of the country because the prosecutor was after my case. I knew my sentence was annulled and felt more secure when I was able to get a passport without any issues. But at the airport I was still anxious. I was shaking when they scanned my boarding pass to enter the plane. In the end we didn't have any problems getting out of the country.
The first flight in my life I went from El Salvador to Panama, Panama to Amsterdam, Amsterdam to Stockholm. I didn't know anything about Sweden before I got here. All I was able to gather when I looked at a map is that were a lot of lakes.
I arrived in Stockholm in October last year in the evening and the next morning I applied for asylum. They were very kind to me. I know that other women like me have fled to the United States without authorization. Some of them are undocumented or still going through the asylum process.
There was a sense of relief when I arrived here but it's also been very difficult. I can communicate with very few people and all I have here is my son.
I live in immigration housing provided by the Swedish government. It's in a rural town and two bus rides and a train ride away from Stockholm. But I'm walking distance from a lake. We're the only Spanish-speaking family around here. I knew we were going to struggle and have to fight to start our lives here but sometimes I feel like I don't even know where to start.
I've met other Salvadorans who have asylum here. Many of them fled during the civil war in the 1980s and early 1990s and some of them are missing limbs. They've formed a community here and have been supportive, even extending invitations to dinners.
Right now I'm learning Swedish using the internet. My son has started school and he teaches me words, too. We don't have internet at home. When I can afford cell phone service we use my phone but sometimes we have to go to shopping centers with free wifi to get online. I'm not allowed to work until I get my work permit.
People who heard I was coming to Sweden through advocacy groups have donated a few things. My neighbor also let me have his old TV. He's from Syria, a single dad with three girls.

I've also done a little shopping myself. When I went to the immigration office I was walking by and saw a big ad on the side of a retail building. I looked at my son and I said, "Let's go in there." It's a place called Ikea. I got my dishes there. I had never heard of Ikea but I saw people going in and out and I just went inside to see what we'd find. The first thing I said was, "Wow this place is big. We don't have anything like this in El Salvador." But you know, the most important thing for me right now is price.
---
It's been five years since the judge declared I was guilty of aggravated homicide. That was in July 2012. And this is still happening.

[On July 5, a Salvadoran judge sentenced 19-year-old Evelyn Beatriz Hernandez Cruz to 30-years in prison for giving birth to a stillborn baby in a toilet. She was at home on April 6, 2016 when she felt sharp pains in her stomach and went to the restroom. She later fainted and woke up in the hospital. Medical staff at the Hospital Nuestra Señora de Fátima in Cojutepeque reported her to law enforcement officials.
Prosecutors could not provide evidence to determine whether the fetus died in utero or moments after delivery, but she was still charged with aggravated murder and sentenced to 30 years in prison.]
I've told my son that when the time is right I want to him to share his story with reporters, too. I want the world to know what these laws and the stigma are doing to the families of these women. I'm not afraid to speak out anymore. I don't care what people say about me. I'm going to speak and talk about the lives that Salvadoran women are living.