Growing up in North Carolina, I was fortunate to have a carefree childhood. But as a young adult, my life took a sudden downturn when my mother and father passed within a year of each other. The burden of loss, the pressures of being a young black man who now had to press on, parentless, weighed heavy on me—and without realizing it, the door to depression swung open. I couldn't cope with the reality of moving forward in my life without a healthy support system, and I didn't know how to articulate that I needed to release, that I needed someone trustworthy to talk to. So I kept everything inside as I slowly imploded. The pain manifested itself in the form of binge-eating sweets, excessive anxiety, isolation from others, and a total disarray in my home behind closed doors. I knew I was heading for a crash.
One day when I was home alone, a chill washed over me and I couldn't feel the left side of my body. I rushed myself to the hospital where I learned that, no, I wasn't having a stroke—my body was simply responding to extreme anxiety and depression. But when the doctor prescribed me anti-anxiety medication, I rejected it because of the stigma attached to depression and mental health in my community. I was ashamed to tell my friends how I truly felt. I was afraid to be vulnerable. I felt alone, like I had no one to talk to.
Among African American men, talking about your feelings is not always welcomed or encouraged. That's why Kid Cudi's revelation this week that he checked into a rehabilitation facility because he, like me, is living with anxiety and depression felt monumental. In a Facebook post, the recording artist and actor said he felt "ashamed," like he had been "living a lie" by not being upfront about his struggles with mental health. He described in detail what he's been going through:

I am not at peace. I haven't been since you've known me. If I didn't come here, I wouldve done something to myself. I simply am a damaged human swimming in a pool of emotions everyday of my life. Theres a ragin violent storm inside of my heart at all times. Idk what peace feels like. Idk how to relax. My anxiety and depression have ruled my life for as long as I can remember and I never leave the house because of it. I cant make new friends because of it. I dont trust anyone because of it and Im tired of being held back in my life. I deserve to have peace. I deserve to be happy and smiling. Why not me? I guess I give so much of myself to others I forgot that I need to show myself some love too. I think I never really knew how. Im scared, im sad, I feel like I let a lot of people down and again, Im sorry. Its time I fix me. Im nervous but ima get through this.
G/O Media may get a commission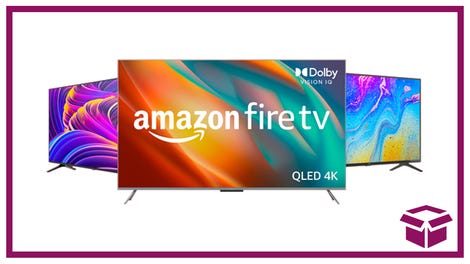 Ooh. stunning.
New Amazon Fire TVs
Out of Cudi's emotional post came the hashtag #YouGoodMan, which has been harnessed by other men of color struggling with their mental health who were inspired by Cudi's vulnerability and found his words refreshing. I can say from experience that, too often in our community, sharing these problems—and seeking mental health support—is viewed as a sign of weakness. There is no discussion, no room for tears or visible distress. That's why it's been so powerful to see other black men sharing their experiences, expressing empathy, and most important, asking questions about how to get help.
These attitudes and social norms involving depression, therapy, and generally seeking help are what trap black men into remaining silent. So many strong men who have self-harming thoughts continue to suffer in silence, and they need to know that it's okay to release the pain. It's okay to talk to a trusted professional or trustworthy friend. I wish my friend Lee had been encouraged to talk about it.
The day I lost my close friend, actor Lee Thompson Young, to suicide three years ago, something inside of me flared up. I was shocked and devastated by this loss, and I found myself wondering, "If I had told him about my depression and suicidal thoughts, could I have saved him?" These thoughts and his memory gave me the will to fight back—publicly. They motivated me to create, co-produce, and co-direct the documentary Face of Darkness: A Journey to Healing, which documents the experiences of depression in the minority male community. Just like #YouGoodMan, the film prompted a dialogue about our quiet suffering and lack of visibility—a dialogue of which I am proud.
Now that I am no longer in hiding and open to the benefits of therapy, I am a thriving 32 year-old. Because I welcomed the help, created a support system, and found the tools to keep myself and others positive, I am no longer ashamed—and I refuse to let anyone else suffer alone. Minority men are often overlooked and told to "man up," when we need help just as much as anyone else.
Changing the stigma starts with children: Tell your boys that it's okay to cry, that there's nothing wrong with asking for help, and that having depression or acknowledging a mental health challenge does not make you crazy. It makes you human.
Kenneth Todd (KT) Nelson, a social activist and actor, is a native of Winston-Salem, North Carolina. In 2014, he co-created and directed the documentary Face of Darkness, which shines a light on the crippling effects of depression and anxiety among African American men.