The Trump administration's effort to separate children from their parents at the U.S.-Mexico border has drawn deservedly harsh criticism. But according to the head of the Immigration and Customs Enforcement agency, the policy sure is "sad," but what can you do!

An April review by The New York Times found that more than 700 children were taken from their parents since October, including 100 kids under the age of four. Thomas Homan acknowledged in an interview with PBS NewsHour on Thursday evening that this is "unfortunate, it's sad," but was quick to defend the policy, saying there are too many logistical challenges in keeping families intact.
"A child can't go to U.S. Marshals' custody with the parents being charged with the crime of entering the country illegally," he said.
Homan, who's set to retire next month, also said undocumented people arriving at the U.S. border "don't understand" our immigration laws, and urged any migrants apparently reading PBS to instead try seeking asylum—even while casting doubt on just how dire the circumstances they're fleeing really are.

"If they really are escaping fear and persecution, looking for relief in this country, why not come to a port of entry" and apply for asylum, he said. "You're not taking your child across the river, you're not taking them through a canyon, where that child could be hurt."
Right, because it makes sense that any parent would go to such extreme lengths to uproot their lives and leave their homes to make the journey to our borders—risking life and limb—just because they think living in America might be a fun adventure.
G/O Media may get a commission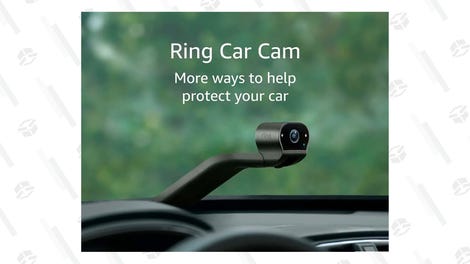 That's also a foolhardy claim from an administration that's tightened its rules on granting asylum, even as the number of refugees seeking resettlement has grow exponentially. (When the vast majority of migrants from the so-called "refugee caravan" who took initial asylum tests passed them, the government openly complained that the test was too easy.) As Reuters reported, asylum seekers often wait five years or more for their cases to be heard, and now the Trump administration is prioritizing newly-filed claims over the oldest pending cases, claiming that the long wait incentivizes fraud, somehow.
Faced with only bad and worse choices, it's not hard to see why we're faced with the current crisis.