The men and women of the Immigration and Customs Enforcement agency are using the anniversary of the 9/11 attacks to let you know that 9/11 is one of the main reasons they get out of bed every morning and kick undocumented immigrants out of the United States.

"I use 9/11 as a motivational factor for myself, in the way that I preach my supervision to my delegates, my subordinates, my managers," Ken Genalo, assistant field office director for ICE Enforcement and Removal Operations in Newark, NJ, explained on ICE's just-launched "Why I Serve" website, which features "personal accounts of [ICE employees'] experiences on 9/11, and why they choose to serve America today."
"I want them to also use 9/11 as a motivational factor," Genalo continued. "Because it shows how important that the job and the mission is for ICE ERO to keep the homeland safe."
In April, ICE arrested, detained, and deported Maribel Trujillo, a mother of four with no criminal record. But, hey, gotta keep the homeland safe from terrorists, right?

G/O Media may get a commission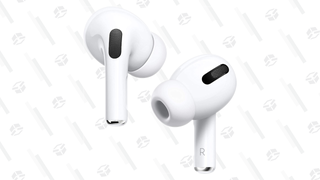 28% Off
Apple AirPods Pro Wireless Earbuds
Then there's Scott Weems, an ICE detention enforcement officer working in Batavia, NY, in 2001. On the "Why I Serve" site, Weems is described as marveling over "both immigration detainees and U.S. Marshal prisoners facing sentencing that came up to him in the days that followed, asking if they could give blood or help by digging at Ground Zero."
"Of course it was not allowed at the time," Weems explained. "But it struck me that at one of America's most dire moments, individuals that we were in the process of separating from their families and moving from this country, or about to be incarcerated because of criminal offenses they committed, were still offering to help those in need."
And evidently, that's why he's proud to work for an agency that targets, detains, and deports people from their homes.
While it's no question that 9/11 represented a galvanizing moment for the American people, inspiring many into government service who might otherwise have stayed in the private sector, ICE's framing of the attacks as justification for arresting, detaining, and deporting record numbers of undocumented immigrants—many of whom have committed no crime other than crossing the border—represents the worst form of post-9/11 jingoism.