A protest movement to disrupt the activities of the U.S. Immigration and Customs Enforcement and border authorities in response to the Trump administration's family separation crisis is spreading from coast to coast.
From Portland, OR, to McAllen, TX, to New York City, protesters are increasingly mobilizing to block immigration vans and buses as they transport migrant children rounded up in the Trump administration's widened dragnet. So far, protests have been measured, with authorities managing to circumvent the demonstrators and continuing about their callous business. But pressure is building.

In Manhattan, participants in the #OccupyICE movement are in their third day of protests at a local ICE processing center believed to be handling separated children. On Friday, over a dozen of the demonstrators linked arms and temporarily blocked an ICE van from exiting the facility with detained migrants. One protester was thrown to the ground before the van's driver managed to force his way through the crowd with the help of immigration officers, who also linked arms to plow through the protesters.

G/O Media may get a commission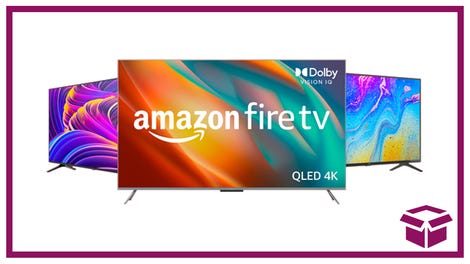 Ooh. stunning.
New Amazon Fire TVs
At Ursula, the country's largest immigration processing center in McAllen, TX, another group of protesters blocked a bus coming from central processing with children on board. Visibly shaken, the protesters waved to the children and held signs offering a consoling message of "You are not alone."

"Some of the children we can see have their faces pressed against the bus window waving at protestors. Some of the protestors are visibly sobbing when they look at 'their little faces,'" CNN producer Sonia Moghe wrote in a Twitter thread.

Eventually, Border Patrol officers surrounded the bus, which backed up and was able to exit at the other end of the street, Moghe said. Authorities then barricaded the entrance to the Ursula facility.

Police also are now escorting the buses to the center.

These types of actions to disrupt Trump's anti-immigrant machine were inspired by another occupation earlier this week in Portland. At Portland's ICE headquarters, protesters began holding a 24-hour vigil that expanded from a few people camping out in tents to a full-on tent city. By Thursday, ICE announced it was temporarily closing the Portland field office after employees were escorted out of the building on Tuesday.

"Many of these migrants are seeking asylum, and separating their children displays the rank cruelty of this policy and exposes the evil intent behind it," Occupy ICE PDX said in a statement reported by CNN.

"I want to be very clear I do not want the Portland Police to be engaged or sucked into a conflict, particularly from a federal agency that I believe is on the wrong track that has not fully lived American values of inclusion and is also an agency where the former head suggested that people who lead cities that are sanctuary cities like this one should be arrested," Portland Mayor Ted Wheeler said, according to the news network.

On Wednesday, President Trump signed an executive order that purports to end the policy of separating families at the border. But since then, chaos and uncertainty have resulted, and many are concerned that more than 2,000 children scattered across the country in tents, shelters, and detention centers may never be reunited with their families.

The Trump administration so far has refused to issue a complete listing of facilities that house separated children, along with plans for the reunification of the children and their parents, USA Today noted. So, the newspaper has begun tracking the locations where children separated from their families are being held. As USA Today notes, "The facilities range from a converted Walmart in Brownsville, Texas, to a tent city along the border with Mexico."

Meanwhile, the protests are expected to continue across the country indefinitely, including plans for a massive #FamiliesBelongTogether march on DC on June 30. Similar events are being planned for cities and towns across the nation.
Update, Sunday, 11 a.m.: KPBS reporter Andrew Bowen shared several videos on Twitter of a protest Saturday at the Otay Mesa Detention Center in San Diego, including this one:
And this one: