Immigration officials announced last week they detained at least 367 individuals in a series of raid operations—nearly one a day—across the country.
The arrests were announced throughout the week starting last Monday when U.S. Immigration and Customs Enforcement (ICE) officials said they arrested 153 individuals in South Texas during a 12-day operation that ended last month.
On Tuesday, ICE said 75 individuals were arrested in a three-day operation in North Texas. Then, on Wednesday, ICE said 82 individuals were arrested over the course of five days in Virginia, Maryland, and the District of Columbia. In the New York City area, there were 31 individuals picked up in three days. And finally, on Thursday, ICE said 26 individuals were detained in Colorado and Wyoming over four days.
ICE's Fugitive Operations division conducts raids on a daily basis, but the operations announced last week—in which multiple teams of agents go into a city simultaneously—have been rarer.
The agency said the operations focused on arresting "criminal aliens, illegal re-entrants and immigration fugitives." These talking points are similar to the ones ICE used during the Obama administration to justify deportations, except now we know that was misleading: people without records were also detained and deported. And now the Trump administration is using that same line to conduct what appears to be more raids more often. Indeed, in at least one region of the country where raids were conducted last week, a majority of immigrants detained were charged with non-violent offenses.
G/O Media may get a commission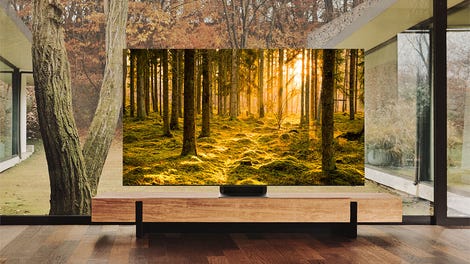 Up to 40% off
Samsung Smart TVs
Each press release sent out last week highlighted the violent and horrific crimes carried about by some of the people arrested. There were individuals convicted of rape, sex trafficking, and child abuse, ICE said.
But when I contacted ICE officials in the five regions hit with raids for information on the types of crimes committed by detainees, both of the regional ICE spokespeople in Texas declined to provide more details and the Colorado and Maryland field offices did not respond to my request.

The New York regional spokesperson, however, made everything available in a statement.
According to ICE, 30 of the 31 individuals arrested in New York had some sort of criminal record: Twelve of them were detained for DUIs; four had drug-possession related charges; one was charged with heroin possession; another four had fraud charges.
That means the majority of people arrested in the New York-area raids are not the "most dangerous criminal illegal immigrants in America" that President Donald Trump talks about in speeches.
Dani Bennett, an ICE spokesperson, told Fusion that "individuals who drive under the influence of alcohol and drugs have long been considered by ICE to be a public safety threat and enforcement priority." While that's technically true, there's a vast difference between what the Trump administration and its predecessor considers a "public safety threat."

Under the Obama administration, people caught driving under the influence were considered to be a second-tier priority for deportation. Previously, more resources were dedicated to people considered tier-one priority, such as people suspected of terrorism or espionage, gang members who were convicted of crimes, and immigrants apprehended at the border while attempting to enter the U.S.
But now the Department of Homeland Security says personnel should prioritize all immigrants for deportation who have been charged with any criminal offense, including those who have been charged but have not yet been convicted of an alleged crime, according to Secretary John Kelly's February enforcement memo.
Some experts say the shift in policy means there are now five-times more immigrants prioritized for deportation than there were under the Obama administration.
Immigrant rights advocates also say the raid operations are not simply about arresting fugitives.
Advocates with a Virginia group called La ColectiVA say the raids are part of the administration's agenda to get immigrant communities to "live in fear of detention, of deportation and of being abducted from their communities."
Bennett also noted these raids are part of targeted operations and that the agency does not conduct random checkpoints at traffic lights or busy public areas that target immigrants indiscriminately.
Even so, these raids still launch a wave of fear and anxiety in local immigrant communities, the consequences of which are already being felt.
The Los Angeles Police Department says they have seen a 25% drop in reports of sexual assault coming from the Latinx community in recent months.

Houston Police say the number of Latinx reporting rape decreased by nearly 43% from January to March this year, compared to the same time period last year.
A Denver city attorney told NPR four women have dropped pending domestic abuse charges out of fear they could end up being detained by ICE.
And a youth art center in LA's Lincoln Heights neighborhood has seen a 34% drop in enrollment since last year.
"When you see this type of data, and what looks like the beginnings of people not reporting crime, we should all be concerned," Houston Police Chief Art Acevedo said at a news conference last week.
The headline of this post has been updated to accurately reflect the announcement of the raids.