When Juan Coronilla-Guerrero was arrested by Immigration and Customs Enforcement officers in Austin this past spring, his wife pleaded with a federal judge, warning that deporting her husband to central Mexico would essentially be a death sentence.
Six months after ICE agents detained Coronilla-Guerrero in the elevator of an Austin courthouse, his wife's prediction has turned tragically true last week when her husband's body was discovered on the side of the road in the city of San Luis de la Paz, in Guanajuato. His wife believes he was murdered by the same gangs that had prompted them to flee Mexico in the first place.
"I knew that if he came back here, they were going to kill him," Coronilla-Guerrero's wife explained to the Austin American-Statesman, speaking on the condition of anonymity out of fear for her and her children's safety. "And look, that's what happened. That's what happened."
Coronilla-Guerrero's March 3 arrest was controversial from the start. According to KVUE, it was the first time ICE officials had actually entered the Travis County Courthouse to arrest an undocumented immigrant. He had been in the building responding to two misdemeanor charges—possession of marijuana and family violence—the latter of which he and his wife both later insisted stemmed from a misunderstanding.
In a short statement after the arrest, ICE said at the time:
Officers with U.S. Immigration and Customs Enforcement (ICE), Enforcement and Removal Operations (ERO) arrested Juan Coronilla-Guerrero, from Mexico, March 3 on a federal criminal arrest warrant. The warrant was issued based on a criminal complaint charging him with re-entry after deportation, a felony punishable by up to 20 years in federal prison, if convicted. Guerrero-Coronilla is scheduled to be in court March 6. No further details are releasable at this time.
G/O Media may get a commission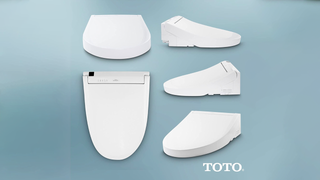 44% off
Toto Washlet Electronic Bidet Toilet Seat
CBS Austin confirmed that Coronilla-Guerrero had previously been deported.
ICE officials had initially hoped to detain Coronilla-Guerrero in January 2017 after his arrest on the assault charge. However, requests from the agency for Travis County to continue holding Coronilla-Guerrero in custody were denied by Sheriff Sally Hernandez as part of her larger battle with the state of Texas over Austin's status as a sanctuary city.
Coronilla-Guerrero's wife, who was also living in the country as an undocumented immigrant, told the American-Statesman that her husband had been staying with her family after being deported to Mexico and was pulled out of bed by four armed men the night before his body was discovered. She returned to Mexico for her husband's funeral and told the paper she has no plans to return to the United States.
"Juan was a very nice young man who always had a smile on his face," David Peterson, one of Coronilla-Guererro's attorneys, told the newspaper. "This is a true tragedy for him and his family."
He added: "Deportation should never be a death sentence."
Stories like this are important––spread the word and follow us on Facebook.