While the administration of President Donald Trump continues alienating the strongest allies of the United States, and the president and members of his family and inner circle are under investigation for allegedly conspiring with Russia to rig the 2016 elections, Trump's next move seems to be negotiating a summit with Russian President Vladimir Putin. And that meeting could even be held in the White House, according to press secretary Sarah Huckabee Sanders.
"Of course there are discussions of the political perception," an administration official candidly told The Wall Street Journal, which reported on the ongoing summit negotiations on Friday. Then again, Donald Trump has never cared about the perceptions of his critics.

U.S. Ambassador to Russia Jon Huntsman has been working behind the scenes to try to set the summit up, the report said.

According to the Journal, "Any meeting between the two presidents would be expected to include discussions on Syria, Ukraine and nuclear-arms control. The summit's purpose would be to resolve longstanding differences, people familiar with the matter said."

Trump is currently trying to win the Nobel Peace Prize by holding a historical summit with North Korean dictator Kim Jong Un. After several false starts, including Trump's canceling of the nuclear summit by letter in late May, Trump announced Friday after meeting in the White House with North Korea's former top spy that the talks would move forward. "We'll be meeting on June 12 in Singapore," he said.

G/O Media may get a commission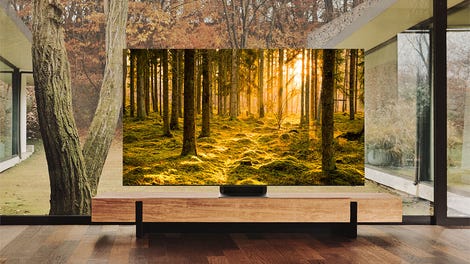 Up to 40% off
Samsung Smart TVs
Meanwhile, in the Russia probe, Special Counsel Robert Mueller's team seems to be moving ever closer to building a strong obstruction of justice case against the president, among other things. This week, The New York Times reported that Trump previously had been fuming over Attorney General Jeff Sessions' decision to recuse himself from the Russia probe, and had sought to pressure Sessions into reversing his decision.

The report provides a pretty convincing argument that a key legal element of obstruction charges—the president's criminal intent—could now have been fulfilled by Mueller's team with the new revelations about Sessions.

None of this appears to have persuaded Trump that bringing Putin into the White House—and the eye of the storm—could be a horrible idea. And incredibly brazen. Trump and Putin have met twice before—once at a G20 summit in Germany last July and then in Vietnam during a summit last November. At the G20 summit, Trump met privately with Putin, bringing no U.S. officials with him, and the only other witness to what they discussed was one of Putin's translators.
Then, at the Asia-Pacific Economic Cooperation summit in Vietnam, Trump praised Putin and called investigations into Russia's meddling with U.S. elections an "artificial Democratic hit job." "He says he didn't meddle. I asked him again. You can only ask so many times," Trump said of Putin at the time.

There was also the infamous May 2017 meeting in the Oval Office between Trump and Russian's Foreign Minister Sergei Lavrov and former Ambassador Sergey Kislyak, in which Trump was accused of sharing highly classified information with his guests. A former U.S. official described the meeting, which took place the day after Trump fired former FBI Director James Comey, as "shocking."

No members of the U.S. news media were allowed to attend, and photos of the get-together were shared by a Russian photographer, The Washington Post reported at the time.