Congress isn't likely to act on immigration reform this year. That puts the spotlight on President Obama.
Activists are already calling on him to halt deportations, at least of certain low-priority cases. A move like that could blow up any chance of an immigration deal in the near future, since Republicans already say they can't trust Obama to enforce immigration laws.
This isn't a zero-sum game, though: there are plenty of small-scale immigration fixes that Obama can work on now without jeopardizing a future bill.
1. Release a Border Patrol Report
Since 2005, at least 42 people have been killed by on-duty Border Patrol agents and Customs and Border Protection (CBP) officers.
G/O Media may get a commission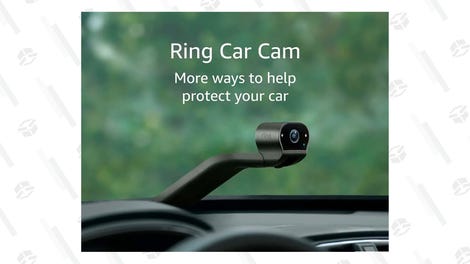 The public knows little about these deaths and other allegations of injuries and abuse.
"Our taxes dollars are paying for these agents, and we don't in fact know what they're doing," said Andrea Guerrero, the executive director of Alliance San Diego, a social justice organization. "Right now, there's no regular reporting of deaths and killings and injuries, so the only reason why we know is every 10 years or so Congress calls CBP in to testify about them."
President Obama could take some quick steps to combat the problem, Guerrero said.
First, he could release an audit of the agency performed by the Police Executive Research Forum (PERF). The audit would likely detail any problems within the agency related to use of force, as well as make recommendations.
One recommendation from the report has already leaked to the public: that Border Patrol refrain from using lethal force against people who throw rocks on the border. The agency decided not to follow that suggestion, but could feel more pressure if the entire audit was released.
CBP spokesperson Jenny Burke said that reports related to the review "remain internal advisory documents" but that the agency "has already begun to take steps to implement the vast majority of the recommendations."
2. Give Lapel Cameras to Border Agents
Another big improvement would be lapel cameras for agents, Guerrero says. Police departments in cities like Denver and Albuquerque are already using them, and Los Angeles will put 600 cameras into use this summer.
The cameras promote accountability, according to civil rights groups. Officials from the city of Rialto, California, say cameras reduced complaints against police by 88 percent in a year.
Border Patrol has already agreed to a pilot program, but activists want a full commitment.
"The president's budget is going to be released the first week of March," Guerrero said. "We want to see lapel cameras in there."
3. Workplace Enforcement
Few immigration measures have as much bipartisan support as E-Verify, a federal database used to determine a person's eligibility to work.
"I think that there's a broad recognition that worksite enforcement has been a weak link in the system for a long time," said Marc Rosenblum, a deputy director at the Migration Policy Institute (MPI), a nonpartisan think tank. "So one thing that both Bush and Obama have done is support the expansion of the E-Verify system."
Right now, roughly 45 percent of new hires in the U.S. are checked through the voluntary system, but it's mainly government agencies and big companies using E-Verify. Despite all those new hires going through the system, only 6.5 percent of employers are enrolled, according to an analysis by MPI.
The president can devote more resources to improve the program, which has a history of mistakenly flagging legal workers, particularly naturalized citizens.
Rosenblum said the president could also encourage more employers to use the system, and stress the enhancements. "They have been trying to improve E-Verify," he said, "and over the course of that program's history, it's become much more user friendly."
4. Enforce Existing Deportation Relief Measures
True, a moratorium on deportations would probably chase away any Republicans willing to negotiate on immigration. But some deportation relief programs are already in place, and could simply be more broadly applied.
For example, a 2011 memo calls for federal immigration agents to use prosecutorial discretion — effectively ignoring the case — when they come across immigration offenders who don't fall into certain high-priority categories of enforcement.
Marielena Hincapié, the executive director of the National Immigration Law Center, an immigrant rights group, says U.S. Immigration and Customs Enforcement (ICE) is approving a relatively small number of people for this type of relief.
"It's a pretty low number of cases where ICE agents are reviewing cases and exercising their discretion," she said. "It's really abominable, frankly."
Overall, prosecutorial discretion has been used to close 6.6 percent of all cases since the program began, according to the Transactional Records Access Clearinghouse, a Syracuse University-based organization that compiles government data.
That data comes from immigration courts, but ICE says the deportation relief can't be broken out into numbers, since it can occur outside the context of courts. "Because ICE officers, agents and attorneys exercise prosecutorial discretion on a daily basis throughout the system, the total number of cases cannot be tracked since it applies to a broad range of discretionary enforcement decisions," said spokesperson Gillian Christensen.
In any case, the memo has been agency policy for two and a half years now, and some onlookers think it's already being exercised to its fullest.
But Hincapié thinks new leadership at the Department of Homeland Security, which oversees ICE, could help make sure people are receiving the deportation relief spelled out in the 2011 memo. Jeh Johnson, a former general counsel for the Department of Defense, was sworn in as secretary of Homeland Security in December.
"Part of this really requires some change management and cultural change within the agency," she said.
The Takeaway: If immigration reform fails, Obama could consider halting low-priority deportations. But in the meantime, there are plenty of ways to improve the system.
Update, 12:30 p.m.: This post was updated with comment from both Customs and Border Protection (CBP) and Immigration and Customs Enforcement (ICE).
Ted Hesson was formerly the immigration editor at Fusion, covering the issue from Washington, D.C. He also writes about drug laws and (occasionally) baseball. On the side: guitars, urban biking, and fiction.