By now, you've almost certainly heard the biggest Muppet-related news since Walter the whistling human joined the squad in 2011's The Muppets: Kermit The Frog and Miss Piggy have broken up.
Last month, the estranged pair shared a joint press release via Twitter announcing that while they planned on maintaining a professional relationship, they were, in fact, parting ways.
Not long after the announcement, rumors spread of who the two might go on to date after some nearly 40 years of being in their on-again-off-again affair. Piggy, understandably expressed interest in exploring things with Liam Hemsworth and William Shatner. Kermit, on the other hand, rebounded quickly, revealing that he's now involved with (but not officially dating) a new pig named Denise.
Though the public's yet to really get a chance to know Denise, there are a few key things about her that appear to have brought her and Kermit together.
G/O Media may get a commission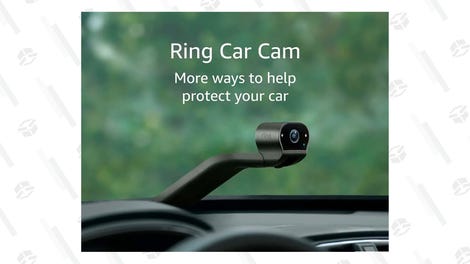 For starters, she's a pig. Kermit's admitted to having a thing for pig tails and he's not ashamed of it. Never one to shy away from a workplace romance, Kermit met Denise on the job. She's a marketing executive for Up Late With Miss Piggy, the talk show that Kermit happens to produce for ABC. Given that he and Piggy are done (for now) his dating Denise makes perfect sense. And yet, the public has had nothing but awful things to say about their new "close friendship."
https://twitter.com/SimoneOnSports/status/638809760423350272
While it's always tough to see an institutional couple like Kermit and Piggy break up in the public eye, Denise the Pig deserves more respect. Put more simply: Denise isn't the villain in this situation. She never has been. Miss Piggy drove Kermit away and he's better off without her.
When she was first introduced in 1976, Miss Piggy was a chorus singer on the original run of The Muppet Show who quickly fought her way to center stage with her fists and professional drive. Over the course of the series she would prove herself to be one of The Muppets most complex and iconic characters. On the one hand, Piggy grew from being a one-note bit player into a bona fide feminist (and fashion) icon. On the other, her popularity was contingent on the public ignoring the fact that she was batshit crazy.
In the 39 years that Piggy and Kermit were romantically involved with one another, Piggy repeatedly proved herself to be impassioned, but also emotionally abusive and hell-bent on forcing Kermit to marry her.
Though their recent announcement confirmed that they were no longer dating, Piggy and Kermit have never actually been canonically married.
Piggy has used The Muppet Show and different Muppet movies to attempt trapping an unsuspecting Kermit in sham marriages. Her plans rarely work or last longer then the duration of an episode, but they all smack of the sort of madness that Lynn Whitfield channeled into A Thin Line Between Love & Hate.
In 1984, Muppets creator Jim Henson explained that every instance in which Kermit and Piggy have been depicted as a married couple was merely Kermit acting and Piggy carrying a delusional torch for her coworker.
"In the show's course there's a wedding, led by a little, old man who acts as minister," Henson explained. "Kermit says—and will continue to say—on interviews and such, 'I'm just an actor and when two actors marry on stage, they're only acting.' But Miss Piggy continues to bring in this minister as evidence that they're really married."
Even if Piggy's psychological mind games and on-set meltdowns weren't enough to convince Kermit to save himself from a lifetime of anguish and cleaning up after Piggy's professional messes, she also has a well documented history of beating Kermit up.
Many of the people coming to Piggy's defense in the wake of her break-up have suggested that Kermit might have cheated on her with Denise, precipitating their split. There's no evidence of that. Kermit supported Piggy for the better part of four decades and, ultimately, played an instrumental part in giving her what she always wanted: his time, attention, and her own primetime TV show. After everything that he's sacrificed to make her happy, it's about time that Kermit took some time for himself, relax a little, and moved on with his life.
I'm here for Team Denise, and you probably should be too.
The Muppets is set to premiere on ABC on Tuesday, September 22. Fusion is partly owned by Disney's ABC network.