In a court ruling one prosecutor is calling "insane," Oklahoma Court of Criminal Appeals ruled late last month that state forcible sodomy laws do not apply if the victim is intoxicated or unconscious.
On March 24, the Oklahoma Watch (OW) reports, the court found that because the state's sodomy law does not explicitly contain language about victims being intoxicated or unconscious, "forcible sodomy cannot occur where a victim is so intoxicated as to be completely unconscious at the time of the sexual act of oral copulation."
"We will not, in order to justify prosecution of a person for an offense, enlarge a statute beyond the fair meaning of its language," the appeals court wrote.
Benjamin Fu, Tulsa County assistant district attorney and director of the office's special victims unit, said the ruling was "insane," "dangerous," and "offensive," OW reported.
G/O Media may get a commission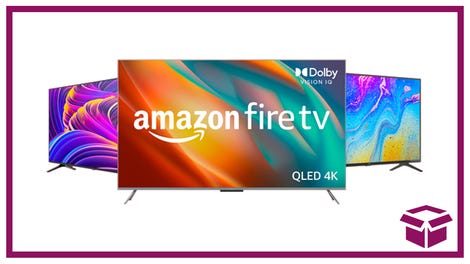 Ooh. stunning.
New Amazon Fire TVs
"I told the court that this (argument) is absurd," he said. "And their response was essentially, 'We're not going to create a crime where one does not exist.' "
The case stemmed from an incident involving two minors, according to OW. A 17-year-old boy was initially charged with rape and forcible oral sodomy of a 16-year-old girl during or after a party in a park; the girl was later found to have a blood-alcohol content level of .341, more than four times the legal limit. The defendant brought the girl, who was conscious, to her grandmother's house, and the family took her to a Tulsa hospital. The boy's DNA was found on her during a subsequent sexual assault examination.

The boy said they'd engaged in consensual oral sex, but the girl said she could not remember anything. The rape charge was dismissed after no evidence was found. Then, Tulsa County District Court Judge Patrick Pickerill dismissed the forcible oral sodomy charge, stating unconsciousness and intoxication are not present in the law's definition of the crime, OW said.
"My argument was that if you rule today that because she was intoxicated it can't be force, then … you'll have to engage in what I can only refer to as the 'orifice test,'" Fu told OW. "Whereby the contact by the defendant and the state of mind of the victim are the exact same. It just depends on (the location of the sexual act)."
The ruling cuts against the grain of moves other states are taking to grant further protections and rights to victims of sexual assault. Georgia and Florida just signed into law bills requiring faster processing of rape kits, and California legislators have proposed eliminating its statute of limitations on rape.
Rob covers business, economics and the environment for Fusion. He previously worked at Business Insider. He grew up in Chicago.