NEW YORK—The mood in the room was upbeat. Day one of the Convening of Sanctuary Cities, the first meeting of its kind, had brought together dozens of local elected officials, advocates, and legal experts to pick at fruit plates while sharing strategies to work against the White House's sweeping immigration agenda. Law professors and community organizers chatted with city council members from Austin to Philadelphia about local policing and detainer agreements. Officials who were just beginning to explore ways to limit their city's cooperation with federal immigration officials had questions for others who have been doing the work for decades. The local political contexts might have been different, but the shared goal among attendees seemed to be, as New York City Council Speaker Melissa Mark-Viverito put it in her opening remarks on Monday, "to become this administration's worst nightmare."
The administration is already doing some of that work for them. An executive order to defund sanctuary cities—which Attorney General Jeff Sessions reiterated again on Monday afternoon—has been criticized as politically disastrous by both progressive officials and conservative police unions who balked at taking away money for law enforcement or telling local police how to do their job. Legal experts have raised questions about its constitutionality and practical feasibility.
But some of the challenges facing sanctuary cities come from the cities themselves. And this was a good part of what was discussed in a breakout session on criminal justice reform and the deportation "feeder pipeline" that took place on the second day of the conference. Even among blue municipalities in blue states, where public officials and congressional representatives can stand in open defiance of Trump and his administration, there remain difficult questions about what it means, and what it takes, to really protect undocumented residents.
"The executive order does not change who we are or how we go about doing our work," New York City Mayor Bill de Blasio told a crowd of more than a thousand people at a rally for immigrant's rights back in January. "We're going to defend all of our people, regardless of where they come from and regardless of their documentation status."
G/O Media may get a commission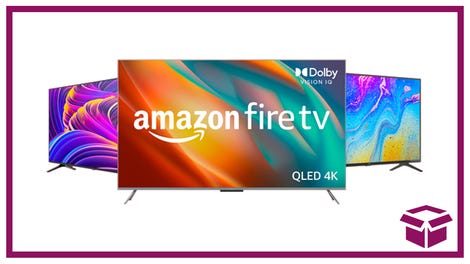 Ooh. stunning.
New Amazon Fire TVs
But some of de Blasio's own policies—notably broken windows policing, which criminalizes minor offenses in the name of "quality of life" and disproportionately impacts communities of color—have local advocates questioning the city's commitment to "defend all our people."
As Max Rivlin-Nadler's extensive reporting at The Village Voice reveals, broken windows has, in fact, been part of the pipeline that jeopardizes undocumented people's safety. Rivlin-Nadler identified a case in which a 33-year-old immigrant from Jamaica faced deportation over two misdemeanor marijuana possession convictions. In another, a Columbian immigrant faced deportation over a single marijuana violation.
As Rivlin-Nadler reports:

Minor offenses such as turnstile jumping (otherwise known as theft of services), marijuana possession, possession of a crack pipe, trespassing, or possession of stolen or counterfeit goods, are considered "Crimes Involving Moral Turpitude," according to the Immigration and Nationality Act, which can make someone… deportable, even if they're a green card holder, officially known as Legal Permanent Residents. (This practice was supported by a 2000 Second Circuit Court decision made by Judge Sonia Sotomayor.)
"There is definitely a conversation, and people organizing, here [in New York City] to end broken windows policing entirely, across the country and especially in places that have been targeted as sanctuary cities," Mizue Aizeki, the deputy director of the Immigrant Defense Project who was leading the Tuesday session, told me. "A lot of the practices like open container are very much related to the processes of gentrification and the question of who is the city for. The movement existed prior to this, but it's becoming much more of a conversation among elected officials."
And that can be a more complex undertaking for officials—even those actively working to defend their immigrant constituents. "What are the forces that are driving the policing of particular communities in that way?" Aizeki asked.
The New York City Council and the mayor's office have agreed to reforms on at least five quality of life violations—things like open container rules and not being allowed in city parks after dusk—that they say will send more than 100,000 cases a year that would otherwise have gone to the criminal justice system through the city's civil system instead.
In a statement released after the bill was signed, Mark-Viverito said the package of reforms will "save almost 10,000 people from a permanent criminal record and prevent approximately 50,000 or more arrest warrants from being issued for low-level, non-violent offenses."
And as reported by my colleague Jorge Rivas, a recent study from the Transactional Records Access Clearinghouse at Syracuse University found that "the vast majority of immigrants are transferred to ICE custody from other law enforcement agencies—not as a result of ICE agents knocking on someone's door seeking to arrest the person that lives there."
Keeping people out of databases tracking fingerprints and arrests is one step toward limiting possible detection by ICE, but the problem goes far beyond that, Aizeki said. Sanctuary cities, beyond trying to limit undocumented residents' contact with the criminal justice system, need to provide more holistic support to sustain people and communities.
"There's definitely a need for employment. There's a dire need for housing," she said. "Not just shelters and transitional housing, but really affordable housing for people."
Creating sanctuary isn't just implementing a set of policies, she added, but also a "mindset we have to challenge, the question of who poses a threat. A political struggle of who's deserving of rights." Putting policies that support those values into place will take more than a two-day conference. But the soul-searching is a start.