Andrew Henderson wears a blue "Keep Calm: Film The Police" t-shirt in one of his more than 100 YouTube videos. In another, a "Copwatch" hooded sweatshirt. "Different organizations donate t-shirts and sweatshirts to me," Henderson tells me over the phone. Recently, after placing first in a "Why I Film the Cops" contest sponsored by CopBlock.org, he added four more t-shirts to his collection.
Henderson is part of an informal vigilante organization called Copwatch, started in Berkeley, California in 1990 after residents noticed a spike in harassment of homeless and youth of color, according to its website. Last month, Henderson made national news and brought down a high-ranking St. Paul police officer.
An anonymous tipster alerted Henderson to a Facebook comment on a story posted by the local Pioneer Press about a planned Black Lives Matter protest. Here is the full text of what Lieutenant Jeff Rothecker with the St. Paul, Minnesota, Police Department wrote on Facebook:
G/O Media may get a commission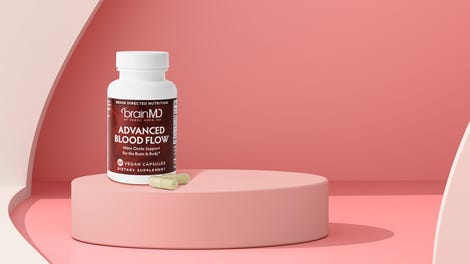 Henderson, 31, who has been cop watching for five years, tells me the process of identifying the officer was easy. "I did some Facebook stalking and found his wife," he says. "Then I did a marriage certificate check." From there it was easy, Henderson explained. A quick search of Google and pipl, a people search engine, revealed Rothecker was the 2nd vice president of the Minnesota Fraternal Order of Police, which is part of world's largest police union.
Once he was able to verify Rothecker's identity, Henderson called the police to file a complaint about the officer. Rothecker has since been placed on administrative leave, stepped down from his post at the fraternal order of police, and issued a formal apology to Black Lives Matter. The group has rejected his apology and is demanding criminal charges be brought against the officer, according to the Star Tribune.
Since the November shooting of unarmed black man, Jamar Clark, by Minneapolis police, the Black Lives Matter movement has been particularly active in the Twin Cities. To protest the shooting, the group camped out in front of the 4th precinct. A few days into the protest, five participants were shot near the camp.
After Henderson filed his complaint, a local Minneapolis/St. Paul paper unearthed similar Facebook posts written by the officer. The Mayor of St. Paul, Chris Coleman, released a statement condemning Rothecker's behavior. "I continue to be outraged by the online comments," he said. "While an apology is certainly in order, it is not sufficient to repair the trust that has been broken," he continued. "Beyond that, Minnesota law prevents me from talking about disciplinary action until any employee appeals period is over."
The problem isn't unique to the Twin Cities. In Baltimore this week, Victor Gearhart,  a vice president of the police union and lieutenant on the force was exposed for an offensive tweet directed at a Black Lives Matter activist, according to City Paper.
A quick perusal of The Drewks, Henderson's YouTube channel, shows video after video of Minnesota police behaving badly. The introductory video is an explanation about why he became a cop watcher: it was after he witnessed a violent altercation between a black resident and the police. "I film them and put it to the public and have the public hold [police] accountable," Henderson told me. "Because the police aren't holding themselves accountable."
Filming the police isn't always peaceful. In May of 2015, Henderson was behind police headquarters in St. Paul and was detained, according to the Pioneer Press, for being on private property. Another time, Henderson was charged with disorderly conduct for filming police but was later acquitted.
Race has been a part of Henderson's consciousness for a long time. "I grew up in a city. I wasn't a suburban white boy," he says. Henderson grew up in the Frogtown section of St. Paul, a working-class immigrant neighborhood. "As a kid I didn't care, it was just my neighborhood," he recalls. "I had friends who were black and Hmong." It wasn't until later, when he moved out of that neighborhood into a predominantly white one, that things changed for him. "People talked different and treated people different," he says.
It's not like Henderson generally goes out looking to find conflict between citizens and police, he tells me. But when he does, he's always sure to turn his camera on. He does show up to Black Lives Matter protests, though. "I don't organize with Black Lives Matter, but I do show up for cop watching purposes," he says.
The government does not keep track of how many police officers are fired or sentenced to prison for mistreatment of civilians, but a Washington Post report found that in the 10 years from 2005 to 2015, only 54 officers have been convicted despite thousands of fatal police shootings. In the last year, several high-profile cases of alleged police brutality and killings have yielded no jail time against an officer.
"There's not many of us in Minnesota," Henderson says of cop watchers. According to Henderson the most cop watchers reside in California, New York and New Hampshire. The community of cop watchers, according to Henderson, is active and unified, keeping in touch through online message boards and in-person meetups.
Last year, Henderson attended a conference for cop watchers in New York City. "We learned about the best tactics to film police," Henderson says. "For instance you should always record your feet and then zoom up." That way, he says, a cop watcher can prove how far away from the incident they were.
There are ethics involved in cop watching, too. "Just, you know, how you interact with the people you're filming," Henderson tells me, is key. He makes his presence known, says why he's there, that he's there to help. And sometimes, Henderson says, it's not ethical to post videos if the person in the police interaction is a minor or if the police interaction was for medical purposes.
When I asked Henderson whether he would consider taking a job with the St. Paul police in internal investigations he shoots back with an unequivocal no. "I think it's easier to do stuff like that from the outside," Henderson says. "Departments allowed to investigate themselves rarely find themselves guilty of anything," he points out. "I think I have to do things from the outside, it goes much faster."
There's a town in New Hampshire called Keene that is known to cop watchers as the holy grail. A website, Free Keene, boasts a libertarian mecca where citizens are encouraged to disassociate from the government. The website encourages other like-minded Americans to move there. "I plan to make the pilgrimage one of these days," Henderson says about visiting Keene.
In the meantime, Henderson will continue to do what he does best: film what he sees and let the world know about it.
Collier Meyerson is a reporter at Fusion with a focus on race and politics. She lives in Brooklyn.