Investigators with the 5th U.S. Court of Appeals were ordered Thursday to end their probe into sexual harassment allegations against Walter Smith Jr., a federal judge in mid-sized Central Texas city Waco, after Smith retired in late September. Smith, who was appointed to the bench by Ronald Reagan in 1984, has been dogged by the allegations since 1998.
Last December, the 5th Court of Appeals' Judicial Council officially reprimanded and suspended Smith and required him to take sensitivity training, but an appeal to that ruling by former Dallas lawyer Ty Clevenger to the Committee on Judicial Conduct and Disability of the Judicial Conference of the United States launched a second investigation into the claims. Clevenger said the Council's ruling did not go far enough. U.S. Rep Bill Flores has also publicly condemned Smith and said he was looking into impeachment options.
"The council concludes that Judge Smith's actions in neither respect warrant recommending the extraordinary step of attempting the impeachment of a judge who is no longer on the bench," an order from the chief judge of the appeals court said.
"I think the Fifth Circuit is probably right about the consequences of Judge Smith's retirement," Clevenger responded. "As the law is currently written, it would be nearly impossible to divest him of his post-retirement pay. Obviously the law needs to be changed, and I will continue to press for reforms in the judicial disciplinary process. Federal judges are treated like gods, and it's high time that they were held to the same standards as the rest of us." Smith will continue to draw his annual salary of over $203,100 for the rest of his life. The Waco Tribune editorial board also argued the case is a reason to rethink lifetime appointments for federal judges.
G/O Media may get a commission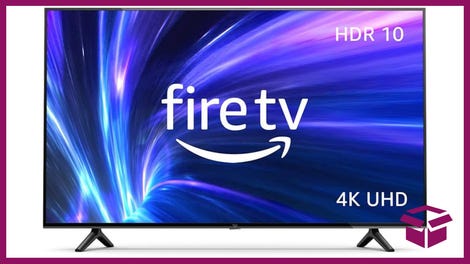 42% Off
Amazon Fire TV 50" 4K Smart TV
Sam Stecklow is the Weekend Editor for Fusion.