Iran has a serious problem on its hands. Well, technically, it has 11 million serious problems on its hands. That's right, the country is dealing with a massive amount of single people. And so, the country's leaders have endeavored to solve the problem by—what else?—launching a government-sponsored matchmaking site.
On Monday the government unveiled Hamsan.Tebyan.net, or "Find Your Equal," an interesting title choice given that women aren't even considered full people in court.
Mind you, it's not a dating site, per se, and it is definitely not a hookup site, given that sex outside of marriage is forbidden by Iranian and Sharia law (though there are about 350 illegal online dating sites operating in the country). Nay, Hamsan.Tebyan.net is fully dedicated to getting young Iranian adults hitched.
Prospective matches (or well-meaning parents acting on their behalf) register online, providing information regarding their education, occupation, financial standing, family information, and physical abilities, as well as what they desire in a partner. This info is then presented to a board of mediators, which includes clerics, doctors, teachers and other approved "matchmakers," who use a combination of software and their own judgment to make matches happen.
G/O Media may get a commission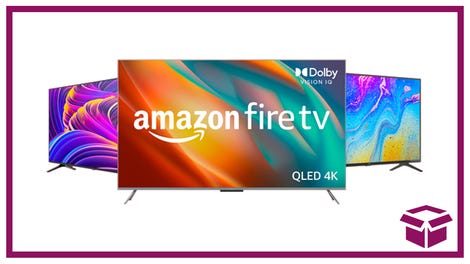 Ooh. stunning.
New Amazon Fire TVs
Users cannot upload photos, nor can they scroll through or swipe past other users. They just have to put their faith in the government. And also take advantage of the government's mandatory premarital training and counseling, which promises to equip Iranian youths with the skills to make a marriage work successfully.
Like any fledgling startup, the site has ambitious goals. Hamsan.Tebyan.net aims to produce 100,000 marriages in the next 12 months according to India's NDTV. Whoa whoa whoa, what's the rush?
Well, as Newsweek recently reported, Iran is concerned about its aging population and the potential economic consequences. As writer Stav Ziv points out, the launch comes about a year after Ayatollah Ali Khamenei issued a fatwa (or decree) demanding more marriages and offspring as a way to strengthen the country's national identity and protect against "undesirable aspects of Western lifestyles."
"We face a family crisis in Iran and we are sensitive about this," Mahmoud Golzari, Deputy Minister of Youth Affairs and Sports (because marriage, after all, is a sport), said during the matchmaking site's launch ceremony. "There are many people who are single, and when that happens it means no families and no children."
Of course, the influx of single people itself may be a result of a previous fatwa from the 1980s battling overpopulation. Throughout the late 80s and 90s, family planning training was required before marriage, and contraception including tubal ligations and vasectomies was free (for married people). But in 2012, Iran canceled its birth control awareness programs.
The government now offers couples financial incentives—including loans for newlyweds and cash gifts for new parents. (The financial perks may be especially welcome right now, as Iran is also dealing with a high rate of young-adult unemployment—which has pushed back the age of marriage in general.)
But aside from finding the possible government-dictated love of your life (or spouse, at least), Hamsan.Tebyan.net does offer some other insightful advice, such as learning to create your own standards of beauty as opposed to expecting to marry someone that looks like Brad Pitt or Indian stunner Aishwarya Rai. Also, why you shouldn't judge a person by his or her name, and why a person must develop certain problem-solving skills before marriage (while keeping in mind that marriage teaches those very skills).
Iran says the site led to 100 marriages in its year-long trial period, so who knows—maybe enlisting the help of total strangers acting under the guidance of Sharia law to find your special someone isn't such a bad idea. For when swiping left gets old.