After an utter #fail of an attempt at dealing with a real winter two weeks ago, Atlanta got another crack at it this week. During the previous storm, thousands of commuters along the city's highways couldn't get home because of icy conditions, forcing many to abandon their vehicles and walk. Others stuck it out and spent as much as 14 hours in the car trying to move from the city's center back to the burbs.
At least 13 people died in the last ice storm in the deep south.
But unlike last time, the government asked individuals to stay home to avoid having so many people on the road, and to avoid post-apocalyptic scenes straight out of the Walking Dead.
Now usually Atlanta has one of the worst commutes in the country, but since many ATLiens got to stay home, they had a little more free time than they are used to. And from what we could tell on Twitter, a lot of Atlanta took that time to #NaeNae away their snow day sorrows.
For those uninitiated in the right of the #NaeNae dance, take a peak:
G/O Media may get a commission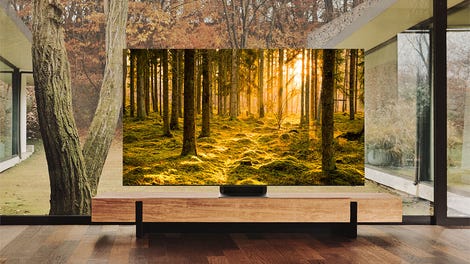 Up to 40% off
Samsung Smart TVs
Around midday, conspiracy theories started popping up, claiming that the NaeNae could be the real cause of the ice and snow:
Epic moments ensued.
Children have been confirmed as being infected.
Reports have the situation expanding to Raleigh, North Carolina— also suffering from similar conditions . Lord, help us all.
Huahhhhhh!
#NaeNae #fail 😂 ™Eric Taliafero https://t.co/gma7ddxUMZ— SaceBxng400 (@SaceBang) February 12, 2014
Daniel Rivero is a producer/reporter for Fusion who focuses on police and justice issues. He also skateboards, does a bunch of arts related things on his off time, and likes Cuban coffee.