On January 31, 2015, Lynette Dabney received a call from a prison warden who told her that her 30-year-old son, Tyrone Madden, had died. She says the warden explained that her son was playing basketball when he collapsed on the court.
Dabney says her first thought was that it couldn't have been her son. He'd played basketball all his life.
"I thought they had to be mistaken," Dabney recalls. "He never, ever, ever had seizures, that's my son. He had eczema, that's it. He was a perfectly healthy young man who loved playing basketball and never in his life had a problem."
Madden had been sentenced in California the year prior on a robbery charge. But he died after collapsing on the basketball court inside the Tallahatchie County Correctional Facility in Mississippi, a private prison the state of California sends inmates to in an effort to reduce overcrowding in its own state-run prisons.
Dabney frantically began making calls to the prison to figure out what happened, and if they had the right person. Initially, she was told her son had been in good health and that he hadn't complained of any ailments in the weeks before he collapsed on the basketball court. Dabney says in the days after Madden's death, other inmates called her to express their condolences and outrage at what happened on the basketball court that day—including an inmate from Los Angeles who told Dabney he had met her son years before outside of prison.
G/O Media may get a commission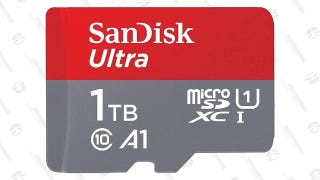 Save $75
SanDisk Ultra 1TB MicroSDXC Card
"He was very upset," Dabney says. "He was telling me that the doctors didn't come quick enough and they had no idea what they were doing."
Anthony Robinson, another inmate incarcerated at the Tallahatchie prison where Madden passed away, wrote about the incident in an essay published in the San Francisco Bay View, a black newspaper that covers political issues, in February 2015:
The medical staff's response was so inadequate due to indifference and lack of training that after fumbling with their oxygen tanks and other equipment and finally arriving on the scene, they were not even equipped with the knowledge that during a seizure Tyrone had to be placed on his side so that he wouldn't swallow his tongue.
The California Department of Corrections and Rehabilitation and CoreCivic, the private prison company formerly known as the Corrections Corporation of America that operates the Tallahatchie facility, say they can't comment on any specifics of Madden's medical history or the alleged slow emergency treatment that took place after he collapsed on the basketball court due to privacy considerations.
The Mississippi State Medical Examiner's office ruled Madden's cause of death as natural due to dilated cardiomyopathy, a heart muscle condition that can result in restricted blood flow to the body.
Dabney questions the medical care at the facility, especially after she learned her son was prescribed two drugs that, according to the FDA, could interact with each other and increase the chance of heart failure. She still doesn't understand how her son who played basketball throughout his life ended up dying on a basketball court, just eight days after his 30th birthday.
The answers may lie in new data obtained by Christopher Petrella, a lecturer in American Cultural Studies at Bates College, who found medical staffing at CoreCivic facilities he studied fall well below staffing thresholds in public facilities with similar population profiles.
The annual cost of imprisoning a California state inmate is expected to reach $75,560 this year, according to an analysis of the state budget by the Los Angeles Times. But the inmates in contract-prisons may not be seeing the same quality of care.
A review of documents obtained by Fusion shows that despite similar population profiles, state-run facilities average about one nurse for every 30 prisoners while the contracted CoreCivic facilities have one nurse for every 90, according to Petrella's research. Other documents reviewed by Fusion from 2015 show three of the four contract prisons had vacancies for critical roles they were contractually obligated to hire, like a physician and registered nurses.
These documents are usually kept under wraps. While researchers and journalists can often access staffing and operation details from federal and state-run prisons through Freedom of Information Act (FOIA) requests, the private prisons companies are tight-lipped about for-profit facilities. The nation's private prison corporations are not mandated to answer FOIA requests, so this type of data is rarely made public.

Petrella says he is not aware of anyone else who has been able to obtain the medical staffing data at California's publicly-run prisons and the private prison they contract. This is the first time this data has been made readily available to the public.
The details of Madden's case remain fuzzy, and his mother may never find out exactly what happened. But the data, Petrella says, "strongly suggest CoreCivic does not provide health-related services equivalent to those of public prisons."
---
In the weeks following her son's death, Dabney says, things only got more bizarre. To this day, she has never seen an autopsy report. She also says she left voicemails for CDCR staff requesting a coroner's report shortly after her son's funeral but no one returned her calls.
"They kept on telling me the person I needed to talk to was never around," Dabney explains.
A CDCR spokesperson says she could not confirm whether the office has received calls or complaints without more detailed information on who Dabney called. Dabney would have had to call the Office of the Medical Examiner in Mississippi to get a copy of the autopsy report, but no one ever told her that. She was trying to get answers from the people who sent her son to Mississippi in the first place.
After Madden died, Dabney says someone called from the prison to say her son had "epileptic seizures since childhood."
"He never had a seizure in his life," Dabney says. "I'm his mother. I would know."
When she got a bag full of her son's belongings, she found two prescription drug containers. One contained ibuprofen, a nonsteroidal anti-inflammatory drug (NSAID) used to reduce fevers and treat minor aches and pains. The prescription was for 600 mg, a dose three times the dose sold over the counter as Advil. The other container had 500 milligram tablets of naproxen, another prescription-strength version of the over-the-counter NSAID Aleve.
U.S. Food and Drug Administration officials in 2015 strengthened warning labels on NSAID drugs, alerting consumers about the dangers of heart attacks and strokes.
"Be careful not to take more than one product that contains an NSAID at a time," Karen M. Mahoney, deputy director of FDA's Division of Nonprescription Drug Products, said in a statement issued at the time.
Judy Racoosin, the deputy director of FDA's Division of Anesthesia, Analgesia, and Addiction Products, also warned in the announcement that "there is no period of use shown to be without risk."
Certain classes of NSAIDs also include seizures in the list of known side effects. The Epilepsy Foundation includes both ibuprofen and naproxen in a list of drugs reported to induce seizures.
Dabney says she went online and started searching for more information about the prescriptions as soon as she got the bottles.
"He had an enlarged heart, they told me, whatever that means. But they left out that they were giving him these two types of medication," Dabney says.
"When the pills came, that just confirmed everything for me," she adds. She's convinced the drugs led to her son's death.
CDCR press secretary Vicky Waters says she cannot comment on drugs prescribed to inmates due to medical privacy laws. But she says there are some "medications that the prescriber believes can be safely administered by the patient to self," which means inmates sometimes maintain and administer their own drugs under a policy called "Keep-on-Person."
A CoreCivic spokesperson says that "while we can't speak to this individual's case, ibuprofen and naproxen are common NSAIDs that are found in many over-the-counter medications." The spokesperson, however, did not comment on the dosage or what instructions Madden had received about taking the drugs.
Jonathan Burns, director of public affairs for CoreCivic, says Petrella is not an objective academic researcher because he also sits on the Board of Directors of Grassroots Leadership, an advocacy group whose mission is "to abolish for-profit private prisons, jails, and detention centers."
But a 2015 audit conducted by CDCR's own California Correctional Health Care Services department found the Tallahatchie facility was "struggling to provide adequate health care to CDCR inmate-patients."
That same department found that three of the four contract facilities were contractually understaffed.
The Tallahatchie facility audit, which was conducted in 2015 and not related to Madden's death, also found that only three of eight exam rooms inspected during the onsite audit had the proper equipment. Some exam rooms were missing common medical devices and the audit noted only one out of four nurses was seen disinfecting medical equipment after each patient use.

The report concluded that the "access and quality of medical care provided to the CDCR inmate-patient population at [Tallahatchie County Correctional Facility] is undesirable and not meeting the target performance benchmark of 85.0% compliance."
"CDCR audits and requirements have changed over the past few years, and [CoreCivic] has been working diligently to adjust our services to these new standards," CoreCivic says.
At the Florence Correctional Center in Arizona, CDCR auditors found there were fewer nurses than the facility was contractually obligated to have and that it "falsified the meeting minutes by stating that all medical responses took place in less than four minutes," according to the report. "This type of egregious behavior is unacceptable and raises cause for concern," the auditors' report continued.
CDCR no longer contracts use of Florence Correctional Center. The facility now detains inmates for the U.S. Marshals and Immigration and Customs Enforcement (ICE).
CDCR press secretary Vicky Waters says "we have worked on numerous reforms to ensure quality of care is delivered to inmates. If there are deficiencies, we work with the California Correctional Health Care Services to identify and address them."
---
The California inmates in private prisons with fewer nurses are also more likely to be black and Latino. People of color comprise 89% of those incarcerated in CoreCivic-owned and -operated facilities housing California state prisoners, according to Petrella's research. By contrast, inmates of color comprised 76% of those being detained in California state-run public facilities.

"CoreCivic writes contracts to incarcerate younger prisoners, because presumably younger prisoners are a lot healthier, and statistically younger prisoners tend to be people of color," Petrella says.
The office of California Correctional Health Services admitted in a memo sent to Petrella that there is a disparity in medical staffing between public and private prisons, but that "staffing ratios are based on patient acuity and health care needs," and "out of state inmates are the healthiest of California inmates and their nurse-to-patient ratio reflects that fact."

Jonathan Burns, director of public affairs for CoreCivic, emailed Fusion a statement: "CDCR provides medical care for higher-acuity and medically complex or fragile inmates at its in-state facilities...CDCR's agreement with CCA requires inmates who become seriously ill while in a CCA facility to be returned to the state. As with all of our contracts with state government partners, the state, not CCA, determines which inmates are housed at CCA facilities."
As for Dabney, she wasn't aware her son was detained in a for-profit private prison until Fusion called her for comment on this story. She says if she had the money she would sue the state of California and CoreCivic for medical neglect. She still keeps her son's belongings in the same bag just in case she can someday afford a lawyer. She says she was confused when she saw that the bag included her son's clothes soaked in urine. "But then the Lord said to me, 'This is evidence to prove what happened to your son,'" Dabney says.

She still asks herself if her son would still be alive if he had never gone to prison—especially a private one.
"My son was nice, strong, and young and they shipped him off," Dabney says. "It's just profit for them, they don't care about lives."