"When Donald Trump came in and was spewing all that hate, I had a tendency to not get angry," Ilhan Omar said. It was November 8, 2016, and Omar was addressing a crowd of supporters. "Because I knew that this message, this hateful message, was going to be the thing that that motivated minority communities that don't often turn out to vote to come out for love."
This moment comes from a pivotal scene in Time For Ilhan, a new documentary from director Norah Shapiro that just made its debut at the Tribeca Film Festival and will be screening at HotDocs. The film details Omar's history-making run for Minnesota state representative—she became the first Somali-American Muslim legislator elected to public office in American history. Time for Ilhan's focus on a time before the Trump administration is inevitably poignant, but the film provides an optimistic and energizing look to the future.
Part of the film's success comes from how Shapiro gracefully weaves together all the different cultural and political aspects that made Omar's bid so unique. As a black Muslim woman who wears hijab, Omar believed she had enough going against her. On top of that, she was running to unseat 43-year incumbent Rep. Phyllis Kahn, who held the position since she was first elected in 1972. As a Somali American, she faced some sexist pushback from conservative members of the Somali community. As someone who came to America as a refugee, she had to face the general American complacency towards politics.

One scene in particular stands out: Election Night. Taking what I assume will be a largely liberal audience through the moment Donald Trump officially won the 2016 election is a challenge. But Shapiro keeps a steady balance, underscoring the determination Omar had to guide the audience through the stress of reliving that moment.
What makes Time For Ilhan such a particularly pertinent movie, though, is that it doubles as a manual of sorts for grassroots movements, particularly for women and women of color considering running for office. It demonstrates how campaigns can engage with, hire, and galvanize the communities (like immigrants, people of color, LGBTQ people, low-income people, and students, who turned out in force for Omar) that are often neglected by politicians.
G/O Media may get a commission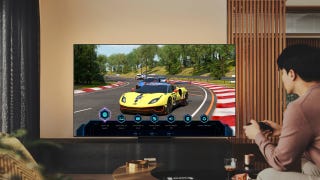 Up to $700 off
TVs, Cell Phones, Smart Home, and More
"It is remarkable in terms of how relevant it is now—even more so than perhaps when I was making it," Shapiro told me over the phone last week. "The amazing thing for me about having this film come out now is it's an inspiration. It's a hopeful story, it's about what can go right, and it also offers a lot of the how to get there."

I chatted with Shapiro and Omar herself about the film and how we can use the success from people like Omar to construct the future we want.
This interview has been condensed and edited.
Since the election, there has definitely been more focus on grassroots movements and political campaigns. What is the significance of focusing this level of politics as both politician and a filmmaker?

NS: I mean from my perspective as a filmmaker, this was an opportunity to show from the inside both the barriers that are in place to having truly representative democracy and also the importance of why we need to film that at the grassroots, and how that's our salvation.
IO: I think building a grassroots movement and sharing this story politically is important because for so long we have forgotten that this process was very attainable and accessible in a country that prides itself in its democracy. It has representation that is very unique to us so it was really important for us to have it be visible and for people to actually see how acceptable it could be if you want to build it.
What is it like looking back on the 2016 election nearly two years later and over a year into Trump's presidency?
IO: I don't think any of us could have predicted where that would have taken us. I don't think any of us predicted what the national conversation was going to be. Right now we're sort of realizing a value in having documented the journey. The documentary serves as an inspiration and an opportunity for people to both be reflected and to reflect on where we have been and where we're going.
NS: Ilhan's campaign and the people she's surrounded herself with did a lot of things that hadn't been done before. And frankly I think there's a lot of things that could be scaled up—there are lessons to be extrapolated and it's really hopeful and exciting and I think we have the power to make the change we need, and I hope this film is a part in helping to inspire that
IO: When we set off on a journey to unseat a 43-year incumbent...there was no roadmap, and I think what we give people, what is possible, is the opportunity to see the end of the dark time, to challenge the status quo, to never think of things being impossible.
What was it like reconstructing the moment Trump won?
NS: It was amazing to me because I was behind the camera and I knew what was happening, and I knew that I knew and a lot of people in the room knew before Ilhan did. And it was very important to me in that moment to capture that transition, but it was also amazing to me to capture how Ilhan handled it, which was stunning to me. It was a moment that obviously took great pause and concern, but still, this is part of Ilhan's grace. knew I needed to take our audience a little bit back through the pain of that but also through it and forward. It was, "we have to show it but we also have to show what we do. We keep going."
IO: None of us could ever imagine that actually being the end result of that election. I remember siting there kind of thinking about this death of all of the hope and dreams that we had of what could have been possible. And then for me it was the hope of thinking of the rebirth of the kind of nation that we could have and the possibility of people mobilizing, not only towards resisting what could possibly be a tyrant dictator, but reshaping and reimagining our niche and moving towards the actual ideals of what this country is founded on.
How has the phrase, "Time for Ilhan," which was your campaign slogan and obviously the name of the movie, taken on a new significance since being elected?
IO: "Time for Ilhan" has always been a placeholder in the bigger context of thinking of about, the time is now. The time for action, the time for resistance, the time for reclaiming our rights. The time being up. The Ilhan part is really a placeholder. And I think a lot of people still think about the idea as being very alive and valid right now.
NS: It's about Ilhan's personal story, but it's bigger than that. From my perspective, in terms of the decision to name the film that, early on we didn't have certainty that she was going to win. I certainly hoped she was going to win, but regardless I knew that it was time for her and time for all of these bigger things, regardless of the outcome of that particular election.
IO: The growing pains that our nation right now is going through, the "Time for Ilhan" slogan also kind of fits into that, because it is time for someone like myself who has always been very optimistic about what this country is and what it stands for, to remind people who have become quite complacent and have forgotten the idea of moving towards progress in this nation.
As someone who reports on representation in media, being able to see women at the center of stories like this having access to real positions of power is important. What is it like being able to present a story with such a strong sense of representation for women of color?
IO: I think it is important for us to recognize that in a representative, reflective democracy, it matters. You want people in office who are a reflection of our communities so that we are able to have effective representatives who are truly impactful in peoples' lives. Having people from all walks of life is a very valuable thing in creating a society that is working and productive.

Any words of advice for women who want to get into film or politics or maybe some combination of the two?
NS: I think often women are waiting for permission or an invitation to do something, so our message and I think a lot of women would agree, is for women to go for big and go do it.
IO: It's important for women to think of themselves as having a seat at the table—not just any seat but also thinking of themselves as being at the head of the table.