Here's a nice little item from yesterday's edition of Politico's lobbying newsletter involving our old friend Sean Spicer:
From Playbook's afternoon edition: Sean Spicer "has launched RIGWIL LLC, a strategic consulting firm that is focused on advising corporate and trade association executives. The former White House press secretary recently hired Kay Foley as his chief of staff. Spicer said he does not plan to lobby. He also declined to comment on specific clients he is representing."
We reached out to Foley to ask what "strategic consulting" entails, how it differs from straight-up lobbying, who RIGWIL's clients are, and what the name means. We'll update with any response we receive.
Aside from this Politico report and Spicer's own words, however, there's not much information yet as to what RIGWIL will exactly do. So let's consider what some of Spicer's fellow rejects from the president's orbit have been up to:

G/O Media may get a commission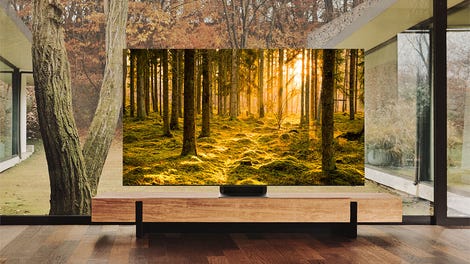 Up to 40% off
Samsung Smart TVs
These are all examples of how access is hustled in Washington in the Trump era, a juiced-up version of the everyday corruption that has been a feature of our government for quite some time. Trump's stupidity and, more importantly, his unpredictable nature make the people who dealt with him on a daily basis all the more valuable to clients, whether they're companies or other governments.
And now it's Spicer's turn, after he debased himself for months in the service of a man who would not piss on him if he was on fire, to milk his connections in politics for all they're worth. Keep on draining that swamp, Republicans.