From designer handbags to preventing nuclear Armageddon, Ivanka Trump has truly rewritten the rules for success. Now if we could only get her a full Top Security clearance.
Nothing should come as a surprise anymore with the Trump administration, but reports that the president tapped his own daughter to explain to South Korea's president new economic sanctions imposed by the U.S. on North Korea are truly terrifying.

With North Korean supreme leader Kim Jong Un dug in on his country's quest for nuclear weapons, the next step in the battle should economic warfare fail could be a massive military showdown in which hundreds of thousands—and perhaps millions—of people would die. No pressure.

President Trump announced on Friday that his administration would impose the most restrictive economic sanctions yet on North Korean shipping and trading companies and vessels in an effort to crack down on maritime "ship–to–ship" trade with other countries to circumvent already existing sanctions.
Announcing the new sanctions was supposed to be a key element of Trump's speech to the Conservative Political Action Conference (CPAC), but he mentioned them almost as an afterthought following nearly 90 minutes of ranting, CNN reported.

G/O Media may get a commission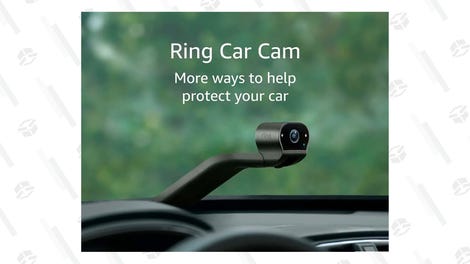 "North Korea, we imposed today the heaviest sanctions ever imposed by our country before. And frankly, hopefully, something positive can happen. We will see, but hopefully, something positive can happen," Trump said, according to CNN. "That just was announced and I wanted to let you know."

Meanwhile, Ivanka Trump, who is in South Korea to attend the closing ceremonies of the Winter Olympics, was asked to inform South Korean President Moon Jae-in of the new measures, according to Treasury Secretary Steven Mnuchin, whose agency oversees implementing the sanctions.

"Ivanka Trump has been briefed on this," Mnuchin said, according to CNN. "She has been part of the team. She had dinner with President Moon and had a private discussion in advance about this occurring and this has been an interagency process."

Before the dinner, Ivanka said her briefing with the president would address "joint values and strategic cooperation as partners and allies."

The problem with this—aside from the obvious question of do we really want Ivanka Trump handling the nuclear showdown with North Korea—is that she is operating only on interim access to Top Secret and Sensitive Compartmented Information. For over a year, Ivanka, like her husband Jared Kushner, has been unable to obtain full security access. And there's probably a good reason for that.

As CNN explains: "Top-secret information is defined by the government as anything that, if disclosed unauthorized, would cause 'grave damage to the national security.'"

But who really needs full Top Secret clearance to explain the intricacies of U.S. economic warfare against North Korea? I'm sure it'll be fine.