What are we reading this morning? Take a look for yourself. Here's a link dump to go with that cup o' joe:
You're tearing me apart, James Franco! The actor/director/academic/author is set to turn The Disaster Artist: My Life Inside The Room into a film. Essentially, he's turning a book about the making of one of the best worst movies ever made (if you haven't seen The Room, watch it now!) into a movie. How meta.
Marijuana tends to give people the munchies, but do you know why people get the munchies, man? Far out.
More than 60 kids were evacuated from a British swimming pool because someone confused a prosthetic leg with a pedophile.
GIF BREAK:
G/O Media may get a commission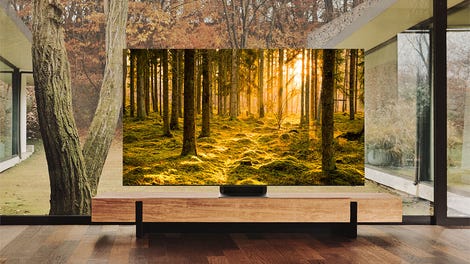 Up to 40% off
Samsung Smart TVs
In France, entering a correct URL in the address bar is considered hacking, apparently.
Homophobic white supremacist in Oklahoma owns a diner. Internet doesn't care for the man's views. Internet floods Yelp with review of man's diner calling it "the best gay bar in town." Hilarity ensues.
Had I known that Sochi was the "Florida of Russia," I would have tried to go there for work.
The man imprisoned for making a comedy sketch video in Dubai speaks out.
What's the deal with all these zombies?
Canada installs world's first ever crack pipe vending machine to curb the spread of HIV and other diseases contracted from sharing these smoking devices. Thanks, Rob Ford!
Four University of Southern Florida fraternity brothers killed after colliding with a drunk driver that was heading the wrong way on the highway. (Warning: link has footage of the actual collision).
And the same thing happened in Los Angeles.
Fidel Martinez is an editor at Fusion.net. He's also a Texas native and a lifelong El Tri fan.