A couple of weeks ago, Fusion Live ran a story on a rising fad amongst Bangkok men who've embraced the cholo lifestyle. It turns out that this trend isn't unique to Thailand. It's been happening in Japan since at least the mid-1990s.
But how did the land of the rising sun become a hotbed for a subculture that originated in East Los Angeles. If the legend is to be believed, the person responsible for this is Shin Miyata, owner of Barrio Gold/Music Camp, an independent record label that distributes Latino music in Japan.
Miyata first developed an interest in Chicano culture during the 70s due to Chips, the television program featuring Puerto Rican actor Erik Estrada.
"He liked Eric's character of Ponch and particularly enjoyed the episodes and scenes that depicted Chicanos and the barrios," wrote Mark Guerrero in his 2007 profile of Miyata. "He liked the way they dressed, talked, and customized their cars."
This fascination with the Californian Mexican-American way of life only intensified. In 1984, Miyata traveled to East Los Angeles, immersing himself into the Mecca of the Chicano movement. He would eventually return to Japan, bringing with him a wealth of knowledge of the subculture. Years later, Miyata launched Barrio Gold, releasing reissues of seminal Chicano artists and setting the foundation for what would become the Japanese Cholo. Over the decades, these audiences became familiar with Chicano soul as well as Chicano rap. This has been a financial boon for these genre musicians.
G/O Media may get a commission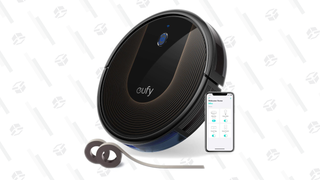 48% Off
Eufy BoostIQ RoboVac
"Chicano Rap artists and the hustlers behind the scene are among the more grateful," Jaime Diaz, President and CEO behind American-based Urban Kings Music Group, told the OC Weekly back in 2011.
"There's people who go out to Japan every month to perform. Out there it's more mainstream while over here it's more underground. They are really observant people."
Inevitably, admiration has led to imitation. Not only have the Japanese embraced Chicano artists, but they've started producing their own Cholo musicians. Below are just some examples chronicled in the aforementioned O.C. Weekly article:
"Respect Lowrider"- GARCiA
"MAP"- MoNa, aka Sad Girl
"Sunny Day"- El Latino
Fidel Martinez is an editor at Fusion.net. He's also a Texas native and a lifelong El Tri fan.