Breaking up is hard to do, especially when you're Japan's largest organized crime syndicate.
13 leaders who were "kicked out" of Yamaguchi-gumi, which AFP notes is the largest Yakuza (i.e. mobster) group in Japan, have met in the city of Kobe to form a rival group, setting up a potential mafia clash. CNBC reports that the new group is going by the deeply original name "Kobe Yamaguchi-gumi." The Yamaguchi-gumi, which had more than 23,000 members before the split, has lost 3,000 so far in this schism.
The new group, which announced its existence on Monday, is frustrated with what it sees as the "extreme egoism" of current Yamaguchi-gumi boss Shinobu Tsukasa (aka Kenichi Shinoda, pictured above). Tsukasa has been in charge since 2005, but started a prison sentence shortly after taking over, and was released in 2011. This is a weird way for the Kobe Yamaguchi-gumi to audition for a role in Horrible Bosses 3, but I hope the yakuza members make the cut!
Yamaguchi-gumi was founded in Kobe 100 years ago, the Wall Street Journal notes, as a dockworkers association. The group accounts for 44% of Yakuza members in Japan. Membership is legal because the various Yakuza groups also run above-board businesses.
G/O Media may get a commission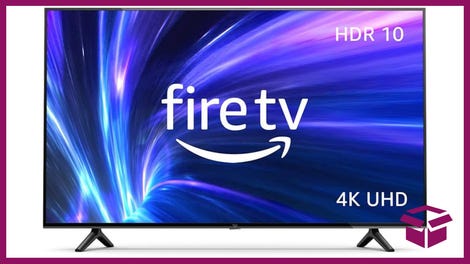 42% Off
Amazon Fire TV 50" 4K Smart TV
Police are concerned about the potential for violence, according to The Guardian, especially given the precedent set by a similar split in 1984. That split led to at 25 deaths and 70 injuries over 3 years.
This isn't just an internal issue though, or even just a law enforcement issue. The Yamaguchi-gumi is large enough that this split could affect Japan's economy.
"The Yamaguchi-gumi is the transmission of the car that runs Japan Inc.," Eric Messersmith, a lecturer at Florida International University, explained to CNBC. "An organization as large as them definitely has some kind of impact on Japan's overall economy."
Last year Fortune reported the group had a revenue of $80 billion, mostly from drug sales, which also makes them the richest organized crime group on Earth. It remains to be seen how the split will affect that figure.
Ethan Chiel is a reporter for Fusion, writing mostly about the internet and technology. You can (and should) email him at ethan.chiel@fusion.net