Don Blankenship—a coal baron who went to jail for charges surrounding the deadly explosion of a mine he oversaw in 2010—is running for U.S. Senate in West Virginia. Up until recently, Blankenship looked like a long shot to win the state's Republican primary: He had, after all, spent weeks maligning Senate Majority Leader Mitch McConnell for being married to Labor Secretary Elaine Chao, said McConnell's "China family has given him tens of millions of dollars," and inexplicably called him "Cocaine Mitch."
As Blankenship's campaign has gained steam, GOP leaders have once again found themselves frantically casting about to fix a problem that is entirely of their own creation. Enter Senator Jeff Flake, the Last Respectable Republican in Congress—or at least that's how he's been branding himself as an outgoing member of Congress.
Flake told Politico on Monday that President Donald Trump's success deploying racist attacks in 2016 has led candidates like Blankenship to gain traction among Republican voters. And then, bizarrely, Flake also said all of those Sensible Republicans who voted for Trump to hold the highest office in the land will not support Blankenship in the general election, but will throw their support behind Democratic Senator Joe Manchin instead.
From The Politico (emphasis added):
Flake predicted that if Blankenship wins Tuesday's GOP primary, a number of Republican senators will donate to Manchin.
"If he does, I think you'll see a lot of Republicans making a contribution to Joe Manchin," Flake said of Blankenship. "I certainly will be."
G/O Media may get a commission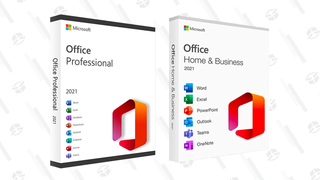 89% off
Microsoft Office Professional 2021 Lifetime License
Let's be clear: This absolutely will not happen. Republican voters donate money to Republican candidates, they vote for Republican candidates, and they elect Republican candidates. The vast majority of Flake's Republican colleagues in the Senate have done nothing to impede the Trump agenda, no matter how many book deals they've landed claiming otherwise.
West Virginians voted for Donald Trump by a 42-point margin in 2016. The idea that GOP voters in the state will suddenly locate their moral compass in 2018 because a Republican candidate—who currently has a narrow lead in the polls—made some racist remarks is laughable.
If Republican voters can elect Trump president, they can certainly elect an unhinged, racist, ex-con coal baron to the U.S. Senate. Flake—who has voted in line with Trump's agenda 85% of the time—lives in a dream world constructed entirely from his own delusions.