This piece is co-published with investigative reporting outlet Capital & Main.

Former Vice President Joe Biden is coming to the rescue of embattled Democratic Sen. Tom Carper as the veteran Delaware lawmaker faces a stronger-than-expected primary challenge from progressive Kerri Evelyn Harris. Biden's foray into a race in his home state may seem predictable—but there's an ironic twist. Biden is swooping in to try to save a lawmaker who played a pivotal role killing Biden's own healthcare policy priority to help reduce insurance premiums—and Carper killed the initiative just as he was raking in big money from the industries opposed to the measure.
Back in June of 2009, Biden helped lead the fight for the creation of a government-backed public insurance option, to compete with private health insurers.
"We've made it clear that we think there should be a public plan," he said on NBC's Meet the Press. "Here's the reason for the public plan. You've got to have some competition."
Three months later, Democratic leaders introduced a proposal for such a public plan in the Senate Finance Committee. Despite Democrats having a filibuster-proof majority, Carper and a handful of Democratic lawmakers joined with Republicans to vote down the initiative—effectively guaranteeing that it would be left out of the final version of the Affordable Care Act.
Carper did support a watered down version of a public plan, but he refused to support the full version because, he asserted at the time, "it would give the government an unfair advantage in the marketplace by allowing it to negotiate prices initially based on Medicare."
G/O Media may get a commission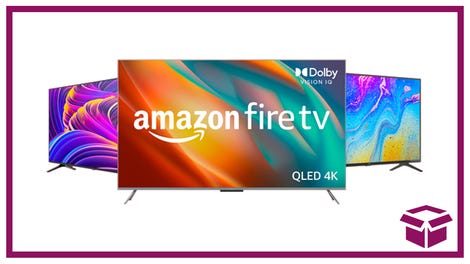 Ooh. stunning.
New Amazon Fire TVs
Data from the National Institute on Money in State Politics show that in just the last four months of 2009—as Carper helped kill Democrats' public option—the Delaware senator raked in $34,500 of campaign cash from donors in the insurance and drug industries, which opposed the initiative. That election cycle, donors from the insurance and drug industries were collectively two of Carper's three top contributors, funneling more than $971,000 to his campaign, according to the Center for Responsive Politics.
Since the public option was killed, new data has emerged suggesting that a public insurance plan would have saved even more money than originally predicted. Meanwhile, without a public option, health insurance premiums have periodically skyrocketed—and some have argued that those premium spikes in late 2016 helped vault Donald Trump into the White House.
Despite all that, Carper remains among the Democratic lawmakers who has not committed to supporting a public option, should Democrats win back the Congress.