Chairman of the Joint Chiefs of Staff General Joseph Dunford said on Monday that the troops sent to the border by President Trump last week will not be directly involved with denying asylum to migrants, CNN reported on Monday night.
Speaking at an event on Monday at Duke University, Dunford said that the troops will have no direct contact with the asylum-seekers at all.
From CNN:
"There is no plan for U.S. military forces to be involved in the actual mission of denying people entry to the United States," Dunford said, speaking at an event at Duke University in Durham, North Carolina. "There is no plan for soldiers to come in contact with immigrants or to reinforce Department of Homeland Security as they're conducting their mission."

"We are providing enabling capabilities," Dunford said, explaining they were tasked with supporting the DHS. [...]

Dunford said the DHS requested logistical support, "so you'll see some soldiers down there right now that are putting up concertina wire and reinforcing the points of entry," and that the military is providing "both trucks and helicopter support and then also some medical support."
G/O Media may get a commission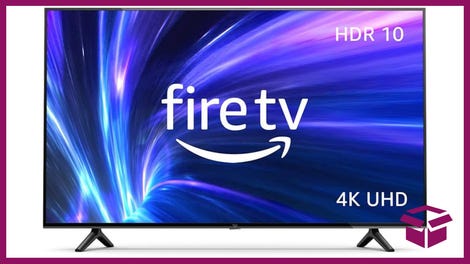 42% Off
Amazon Fire TV 50" 4K Smart TV
Thousands of U.S. Army troops were sent to the border over the last week by Trump to fend off the so-called "migrant caravan," a group of asylum seekers from Central America who are currently far from the border in Mexico. Trump, aided by Fox News, has falsely claimed that there are terrorists within the group, and used it as a frequent talking point over the last week leading up to the midterm election.
Trump also implied that he would condone the troops shooting at unarmed migrants, saying that hypothetical rocks thrown at soldiers would be treated as "firearms."
Dunford declined to comment on his personal feelings about the mission from Trump.
"The president gave us a legal order: Support the Department of Homeland Security," he said. "It's not my job to assess the appropriateness of the mission. It's my job to accept the legality of the mission and, again, the capability of our forces to perform that mission. So others outside the ring can make a subjective assessment as to what... we're doing but I'm not going to comment on that."
Trump's decision to send troops to the border could cost between $200 and $300 million, according to an independent analysis and Department of Defense numbers cited by CNN.
Other former chiefs of staff have criticized Trump's decision to deploy troops to the border. When asked about their comments, Dunford responded, "To be honest with you, I wish they wouldn't do that, but they certainly can do that if they want to."