Just a month after MSNBC host Joy Reid was forced to apologize (for the second time) for homophobic posts surfacing from her now-defunct politics blog, she was forced to apologize again on Friday for a different set of offensive old posts, this time with her network's immediate forgiveness.
In a statement apologizing for the latest crop of posts—which involved an image of Senator John McCain's head photoshopped onto the body of the Virginia Tech shooter and another encouraging readers to watch Loose Change, an infamous 9/11 conspiracy theory documentary—Reid said that she had undergone an "evolution on many issues" in the more than 10 years since those posts appeared on her blog.

"While I published my blog, starting in 2005, I wrote thousands of posts in real time on the issues of the day. There are things I deeply regret and am embarrassed by, things I would have said differently and issues where my position has changed. Today I'm sincerely apologizing again," Reid said in the statement.
"I'm a better person today than I was over a decade ago," she continued. "I am the daughter of immigrants and have worked to be a strong ally of these communities. There is no question in my mind that Al Qaeda perpetrated the 9/11 attacks or about Israel's right to its sovereignty." The latter was a reference to a 2005 post reported by conservative gutter site The Federalist, in which Reid noted that CNN's Wolf Blitzer is "a former flak for [the] American Israeli Public Affairs Committee" (which is true) and accused him of being sympathetic to Israeli guests.
G/O Media may get a commission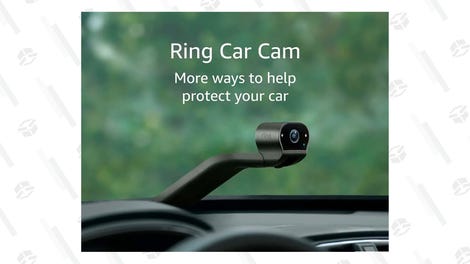 In her apology, Reid stopped short of addressing the claims she made when the homophobic posts surfaced in late April—that the posts were the work of a malicious hacker.
MSNBC followed with its own statement of support.
"Some of the things written by Joy on her old blog are obviously hateful and hurtful," the network said in the statement. "They are not reflective of the colleague and friend we have known at MSNBC for the past seven years. Joy has apologized publicly and privately and said she has grown and evolved in the many years since, and we know this to be true."
The between the lines reading: You can dig up as many of these dated-but-ignorant posts as you want—and there are probably more out there!—but MSNBC is going to keep standing by Reid. The lesson here is that if you're a network mainstay—rather than, say, the lone lefty in the lineup—you can screw up as many times as you want without much consequence.