A government lawyer may need more time to dog-sit over the weekend, but the Trump administration won't be getting a blanket extension on the deadlines a judge set for the reunification of migrant children separated from their parents at the U.S.-Mexico border.
U.S. District Judge Dana Sabraw said on Friday that a July 10 deadline for the government to reunite parents with children under 5 would remain in place, as would the July 26 deadline for all other children, except in very specific cases, the Associated Press reported.

The judge also ordered the government to provide the American Civil Liberties Union with a list of the 101 children under 5 who had been separated from their parents. On Monday, the two sides must try to agree on which specific cases might warrant a delay ahead of the Tuesday deadline, the AP said.

According to the report, the Trump administration already has matched 83 of the children under 5 with their parents. However, Health and Human Services Secretary Alex Azar said on Thursday that no children had been reunited yet with their parents, and the number of separated migrant children in HHS custody could be closer to 3,000, rather than the 2,047 the government had previously reported. However, Azar said the higher number could also include kids who lost their parents during their journey.

Regardless, the judge didn't appear to bend to the broad requests by government attorneys.

G/O Media may get a commission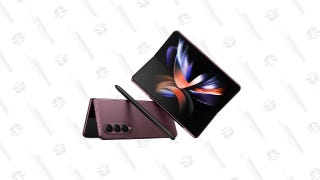 Save Up to $300
Galaxy Z Fold4
"The government must reunite them," Sabraw said, according to the news agency. "It must comply with the time frame unless there is an articulable reason."

As Splinter's Jennifer Kang pointed out, HHS has had to resort to DNA testing because of disappeared and destroyed records, and the chaotic implementation by authorities of Trump's inhumane and cruel "zero tolerance" immigration policy that the president rescinded in June. The DNA testing via cheek swabs can take nearly a week to complete, the AP said.

In arguing for the delays, government attorneys cited a need to balance "a fast release and a safe release," the report noted.