A federal judge won't take action to overturn a federal law that classifies marijuana alongside heroin and LSD as one of the world's most dangerous drugs.
Judge Kimberly J. Mueller of U.S. District Court in Sacramento is hearing the case of 16 men accused of conspiring to grow more than 1,000 marijuana plants in a California national forest.
Activists in favor of reforming marijuana laws had hoped Mueller would take a stance on whether the drug — which is legal for medical use in 23 states, including California — deserves to be labeled as a substance "with no currently accepted medical use and a high potential for abuse."
She passed on that opportunity, however. "This is not the court and this is not the time," she said on Wednesday, according to The Associated Press.
A bipartisan bill introduced in the Senate would legalize medical marijuana in states that have approved the drug and change the federal classification of cannabis to make it easier for researchers to study.

G/O Media may get a commission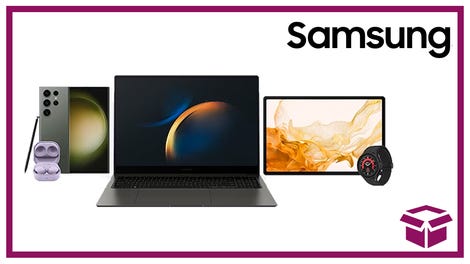 24 hour deals
Discover Samsung - Daily Deal
D.C. marijuana activists chained themselves to a pole outside the Capitol
While people around the country are celebrating 420 with a joint or a vape, there will be a rotating group of 100 or so people chained to a 42-foot pole in Washington, D.C.
The DC Cannabis Campaign wants Congress to stop meddling in the city's affairs — including marijuana legalization — and they're undertaking a strange five-day protest to underscore the point, The Washington Post reports.
Protesters erected their pole at 4:20 a.m. on Wednesday, pegging the start of the action to Tax Day, since D.C. is taxed but does not get full representation in Congress.
"We see a lot of similarities between how the English treated the colonists and how Congress treats D.C. residents," campaign chair Adam Eidinger told the Post. "Not living in a democracy sucks, and we're trying to do something about it."
Marijuana backers will take turns shackled to the symbolic structure until the protest wraps up at 4:20 p.m. on April 20.

This day in 1993 David Lee Roth was arrested for buying a $5 bag of weed
If you've ever walked through Washington Square Park, you know that it's common enough to get offered a bag of weed. Apparently, Valen Halen singer David Lee Roth knew that, too.
Roth — who was working as a solo artist at the time — was busted during an April 16, 1993, drug sweep in the park, after buying a $5 dime bag.
A month later, a judge told him the charges would be dropped if he behaved himself for a year.
The shrill-voiced rock frontman wasn't recalcitrant. He spoke on The Howard Stern Show after the incident and likened the weed purchase to "buying a pretzel or a soda on a Sunday afternoon."
He also noted that his crime was punishable by a fine (he said $35; news reports said $250).
"If your dog poops on the street and you don't clean it up, it's $ 100," he said.
Ted Hesson was formerly the immigration editor at Fusion, covering the issue from Washington, D.C. He also writes about drug laws and (occasionally) baseball. On the side: guitars, urban biking, and fiction.