President Trump's decision to end DACA, which was reportedly influenced by none other than Fox News host Sean Hannity, is currently facing a number of lawsuits. On Tuesday, a federal judge in one of those lawsuits ordered the Trump administration to hand over all documents pertaining to the decision.

When Attorney General Jeff Sessions formally announced DACA's repeal in September, he sent a memo to acting Department of Homeland Security Secretary Elaine Duke explaining the move.
DACA, Sessions wrote in the memo, was an unconstitutional "open-ended circumvention of immigration laws." The DOJ released that letter as an explanation for its decision, but according to Politico, a San Francisco-based judge ruled it was not enough evidence.
Since it had declared DACA unconstitutional, U.S. District Judge William Alsup ruled the Trump administration had waived its right to attorney-client privilege and therefore had to "disclose the legal research that led to that conclusion."
From Alsup's ruling:
Here, defendants argue that DHS had to rescind DACA because it exceeded the lawful authority of the agency. They cannot, therefore, simultaneously refuse to disclose the legal research that led to that conclusion. Defendants indeed, have included the September 4 legal opinion of the Attorney General, pithy as it may be — yet they seek to conceal all other legal analysis available to the Acting Secretary and to the Attorney General.
G/O Media may get a commission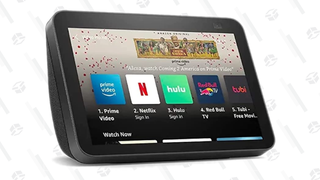 The plaintiffs suing the government, Alsup said, were entitled to know why the Justice Department determined DACA was unconstitutional. In order for plaintiffs to assess whether DACA's repeal was a "reasonable legal position," the Trump administration must supply emails, letters, and memos which discuss the decision, Alsup ordered.
In addition to handing over documents pertaining to Sessions and Kelly's decision to end DACA, the Trump administration must also release information considered by former DHS secretary Gen. John Kelly when he weighed DACA's legality last February. Before he was named Trump's chief of staff, Kelly declined to rescind DACA. He did, however, repeal DAPA—an executive order that protected the undocumented parents of lawful American citizens.