In its most recent report on what the world needed to do to tackle climate change, the U.N. called on political leaders to do more to encourage public transit use.
This makes sense: in the U.S., transportation comprises 27 percent of all CO2 emissions, the second biggest source behind power generation.
So, it is pretty disheartening to learn that as of 2013, just 5 percent of U.S. workers use public transportation to get to work, while 75 percent drive to work alone, according to a new dataset compiled by Michael Sivak of the University of Michigan Transportation Center.
Here's the ranking for the 30-largest cities in the U.S., from least to most use:
G/O Media may get a commission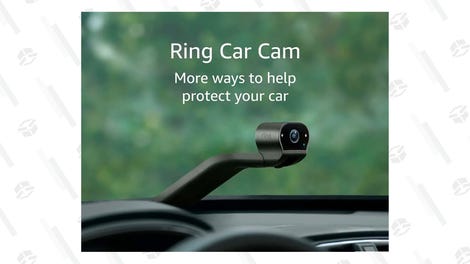 Unfortunately, no data was immediately available to show how these trends are changing over time. But several items suggest we are only likely to see solo commuters' share of the workforce rise, even as we keep hearing about cities' upgrades to their public transit systems to add new public transit lines.
First, the greatest percentages of lone drivers were in Louisville (82.9 percent), Oklahoma City (82.6 percent), and Jacksonville (81.4 percent) — all areas are representative of the kinds of southern and western places comprising most of America's current population growth.
And among the top five cities with the youngest median worker age, three have solo-rider shares of 70 percent or more (Austin, Denver, and Columbus).
These trends are also reflected in recent car purchasing numbers, which show surging numbers for young adults.
There is one way of getting around this problem, of course: increasing the portion of cars that do not use fossil fuels.
Unfortunately, there does not seem to be much progress occurring here, at least of late, thanks to gas prices being way down, according to USA Today reported.:

22 percent of people who have traded in alternative energy vehicles have bought new SUVs in 2015, nearly double the rate three years ago
Sales of the Nissan Leaf, the best-selling electric vehicle in the country, were down 27.2% the first quarter,
The new-vehicle market overall was up 5.6%.
If we're going to make curbing auto emissions a part of tackling climate change, there's a long way to go.
Rob covers business, economics and the environment for Fusion. He previously worked at Business Insider. He grew up in Chicago.