Republican presidential candidate John Kasich told potential voters in California on Friday that people are "probably" born gay and that people should "just try to, like, take a chill pill" about gay rights.
"Do I think that people are, you know, born gay? Probably," Kasich said after being pressed by an audience member about the issue, CNN reported. He also said he had recently attended the wedding of a gay friend. In 2015, Kasich said he was "very disappointed" in the Supreme Court decision that overturned gay marriage bans in Ohio and other states.
The confrontation began when a 62-year-old San Francisco resident identified as Kelly Bryan confronted Kasich at a forum hosted by the Commonwealth of California Club, according to CNN. "Gay people are human beings and not a lifestyle choice," he said. "Please respond without prayer being an answer."
"In terms of me, I don't believe in discrimination," Kasich said. "I think there is a balance, however, between discrimination and people's religious liberties. But I think we should just try to, like, take a chill pill, relax, and try to get along with one another a little bit better instead of trying to write some law to solve a problem that doesn't frankly exist in big enough numbers to justify more lawmaking."
Bryan pressed on, saying the GOP doesn't "believe in gay rights." Kasich responded that he believed in "traditional marriage."
G/O Media may get a commission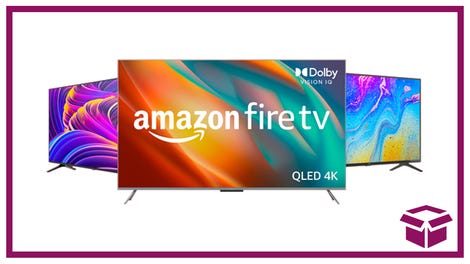 Ooh. stunning.
New Amazon Fire TVs
But Bryan persisted, asking about whether Kasich believed people were born gay. Kasich said he didn't "want to get into an analysis of this or that" but then said that gay people were "probably" born gay. But he insisted he didn't believe in discrimination against gay people.
Even though the moderator twice tried to move on, Kasich said he wanted to discuss the issue with Bryan.
Bryan, for his part, is a Democrat and said he would be voting for Hillary Clinton on June 7. He said Kasich's response "was not really an answer."
It's been an interesting week on the campaign trail. Trump insulted Kasich on Monday by saying "I have never seen a human being eat in such a disgusting fashion." Former House Speaker John Boehner called Kasich's rival Ted Cruz "Lucifer in the flesh," and protesters built a human wall to block Donald Trump.