This morning, Justin Timberlake dropped "Filthy," the first single and accompanying video off his forthcoming album Man of the Woods. After all the fanfare about campfires and horses and the Wild West, it looks like Timberlake has pivoted away from his pivot and given us what is definitely "SexyBack" for 2018. Or 2028 maybe?

In the album teaser, Timberlake described the album being inspired by his son and wife and family, so naturally "Filthy" is a minimalist, dubstep-adjacent (but with rhythm!) club banger. (Maybe the Wild West mention was more about Will Smith's "Wild Wild West?") The lyrics are a "sexy" menage of calling out haters, entreaties to party until the early hours of the next day in a group setting, and this fuckin' line: "And what you gonna do with all that meat? Cookin' up a mean servin'."
It's Taylor's "Look What You Made Me Do" meets Katy Perry's "Bon Appétit"—not that those two were the first performers to talk about haters or use food-based sexual innuendos.
But it's the music video that really roots the song in its confusion. Timberlake appears as a Steve Jobs type presenting at the "Pan-Asian Deep Learning Conference" in Malaysia in 2028, where he presents a robot whose talents include pouring water, dancing like Justin Timberlake, and theatrically simulating intercourse. At the end, Timberlake blips out of existence as if he was a hologram all along (and maybe the robot was controlling his moves all along!!!!). So now it's the "Ready For It" video but in front of an delighted Asian audience. Let's just leave the android shit to Bjork and/or Janelle Monae, shall we?
"Filthy" encompasses the general identity crisis of several white pop stars over the last year, particularly in light of Timberlake's supposed Man of the Woods reinvention (although I'd be pretty impressed if the whole rugged Carhartt masculinity brand was all a joke and Timberlake was just going to keep pumping out club hits sans twang).
G/O Media may get a commission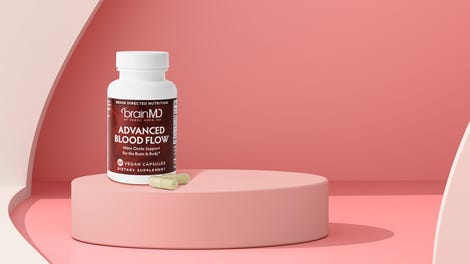 Pop has the difficult task of being something that can both anesthetize and affect, and it seems increasingly difficult to do either in America's political and music landscapes. Everything is loaded. Everything means something. This year R&B and hip hop became the biggest music genres in America. White artists have never seemed so irrelevant (even though Ed Sheeran is still holding it down with the sappy guitar stuff). America is moving away from the sounds that have defined pop, and now white stars like Katy Perry, Taylor Swift, and Justin Timberlake are stumbling around, trying to figure out their place, and waxing poetic about "haters," because where else is there to go? Well, except for robots.