HuffPost reported earlier today that Carrie Severino, the president of the Judicial Crisis Network—the plentifully but secretively funded non-profit that has been pushing for Kavanaugh's confirmation—"would not definitively state" whether Kavanaugh should still be confirmed after the latest sexual assault allegations against him.
During an interview on MSNBC, Severino said, "We have to look into this further" when asked if the Senate should still confirm the judge. A few hours later, she tweeted the following to dispute the notion that her group is backing away from Kavanaugh:
When I started writing this post, Facebook's political ad archive showed JCN was running just one ad (a second has since gone live). The text of that ad, which started running on Sept. 22, is much equivocating than her comments on MSNBC:
The allegations against Judge Kavanaugh are nothing more than character assassination and delay by personal attack, smearing a man who maintains his innocence and has cleared six FBI background checks.
G/O Media may get a commission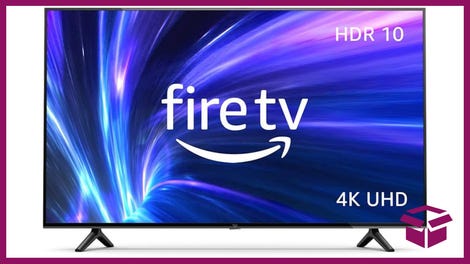 42% Off
Amazon Fire TV 50" 4K Smart TV
Charming.
Most of JCN's money in 2016 came from one source, the Wellspring Committee, whose funds came from one donor. We know nothing of their donors from 2017 yet, let alone 2018, thanks to our backwards transparency laws.
Severino's mini-waffle on TV isn't inconsistent with the rhetorical position many Republicans have taken all along, which is essentially to punt on the nasty task of admitting that no, they do not care about what Christine Blasey Ford or Deborah Ramirez or Julie Swetnick have to say because they want to confirm Kavanaugh to the Supreme Court. By waiting until after Thursday, Ford can be heard, Kavanaugh gets another chance to publicly deny the allegations (as he's done so far) and with all that helpful information—but without the crucial testimony of others, like Mark Judge—they can vote "yes" on Kavanaugh because they checked all the obligatory boxes. And that will be that. Severino saying the Senate should "look into this further" means almost nothing.
The Judicial Crisis Network exists entirely to get conservatives confirmed to the judiciary—its former name was the Judicial Confirmation Network—and the vacant Supreme Court seat is their holy grail, the reliable fifth conservative vote that will open the floodgates for all kinds of evil, oppressive shit. This is arguably the most important fight for this group in its entire existence. They're not going down without a fight.