Brett Kavanaugh and his supporters would like the world to believe that he is a virginal, carpool-driving, basketball-coaching heck of a nice guy. But a growing group of his former classmates at Yale University say the squeaky-clean image being forced onto us by Senate Republicans and the White House is a far cry from the Brett Kavanaugh they knew—a Brett Kavanaugh who drank, partied, and bragged about having sex.

Speaking with the Washington Post, Liz Swisher, a self-described college "friend" of Kavanaugh, painted a picture of Kavanaugh as an excessive drinker whose claims of moderation were nothing like the man she used to party with:
Brett was a sloppy drunk, and I know because I drank with him. I watched him drink more than a lot of people. He'd end up slurring his words, stumbling. There's no medical way I can say that he was blacked out. . . . But it's not credible for him to say that he has had no memory lapses in the nights that he drank to excess.
Former classmate Lynne Brooks agreed, recounting to the Post a time when she saw Kavanaugh at a frat party, wearing a superhero cape, struggling to keep his balance, and singing "I'm a geek, I'm a geek, I'm a power tool. When I sing this song, I look like a fool."
"It's a funny, drunk college story that you remember — at least, I remember," Brooks told the Post. "I thought it was so funny to think that's the Brett who sang that song."
G/O Media may get a commission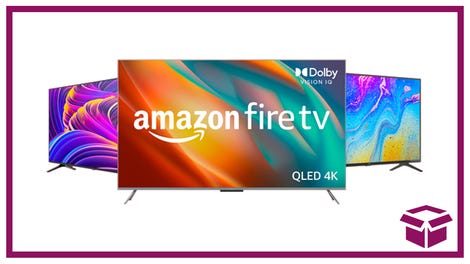 Ooh. stunning.
New Amazon Fire TVs
As for Kavanaugh's cringe-worthy insistence that he'd stayed a virgin long after high school, former Yale classmate and University of Wisconsin History Professor Stephen Kantrowitz offered The Daily Mail the following statement:
My conversation with Brett Kavanaugh raises doubt about a statement he made on September 24 on national television. Contrary to his assertion that he remained a virgin "for many years" after high school, during our freshman year he described losing his virginity.
Even former Yalies who initially backed Kavanaugh have begun having second thoughts. Three former Yale Law School classmates of Kavanaugh's who had put their names on a letter of support for his nomination to the Senate Judiciary Committee have since called for "a fair and credible investigation," into the allegations that he sexually assaulted at least two women, according to the Washington Post.
"The focus can't just be on the accusers and trying to bring their veracity into question," Mark Olster—a former Federal prosecutor and current professor of law—told the Post. "The circumstances need to be probed."
Whether Kavanaugh's crumbling support from those who knew him during his time at Yale will have an impact on his Supreme Court nomination—to say nothing of his potentially facing criminal charges for the alleged assaults—remains to be seen.