Late Sunday night, Kendrick Lamar's long-awaited 4th album, To Pimp a Butterfly, was released in the increasingly-common Beyonce style: all at once, secretly, and late at night.
The album's track list, artwork, and title were being revealed slowly in anticipation of the scheduled March 23rd release, but as the internet is known to facilitate, the album leaked early, and so the label decided to make the entire edited version available on iTunes and Spotify.
https://twitter.com/kendricklamar/status/577334440835190785
To Pimp a Butterfly is an absolute masterpiece (which I declare proudly after listening to it no less than four times all the way through). After losing the Rap Album Grammy to Macklemore in 2014, it could have been assumed that Kendrick would lighten the mood with shallower lyrics and more accessible instrumentals to appeal to the taste of the Academy.
Kendrick did neither. He single-handedly brought funk back to hip hop and dove headfirst into race and politics in America.
G/O Media may get a commission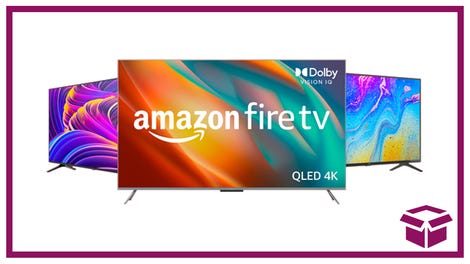 Ooh. stunning.
New Amazon Fire TVs
The opening track, "Wesley's Theory," hits hard with backing music from Thundercat, Flying Lotus and George Clinton's classic funk stylings. The album gets more aggressively instrumental from there.
The next track, an interlude titled "For Free," is scored by an exuberant saxophone, drum, and vocal harmonies. The sound is reminiscent of big band music — lots of horns and drum improvisation — but the over the instruments, there's a spoken-word-style exchange between Kendrick and an anonymous woman; they sling explicit insults at one another. "For Free" flows seamlessly into an anthem that should 100% be considered as a single, "King Kunta." In that track, Kendrick cuts into rappers who use ghostwriters, people who didn't respect him before he found success, and boasting about "the yams" — the special sauce that lends to street legitimacy. The title is an overt homage to Kunta Kinte, the African slave portrayed by Levar Burton in the iconic miniseries Roots.
Institutionalized is one of the only recent examples of Snoop Dogg using his rap talent in a way that isn't gimmicky. If loving pre-Snoop Lion Snoop is wrong, I don't wanna be right.
Generally speaking, the album is a self-reflection. Kendrick's lyrics reminisce on his rap career, his relationships, and how he moves through a world that often judges him on his appearance before anything else. His opus isn't about appealing to anyone in particular, as he proudly speaks his truth (regardless of how controversial) on track after track.
There's a 12-minute track containing a fictitious dialogue with Tupac Shakur in "Mortal Man," in which Kendrick deals explicitly with class warfare, and how black people can build themselves up through unity that disbands the limits of gang subculture.  It's a surprising introspection that displays just how deeply Kendrick has dreamt about and hoped for a brighter future for black people in America.
The album ends with "i," a song released over the summer that holds much more weight when heard after the previous 15 tracks on the album. It's not a self-congratulatory display of arrogance, it's a a tale of learning to love oneself in spite of the features we possess and are expected to hate. To Pimp a Butterfly is a journey towards self-love and perspective shifts. It already deserves the Grammy award for "Rap Album of The Year."
Akilah Hughes is a comedian, YouTuber, and staff writer and producer for Fusion's culture section. You can almost always find her waxing poetic about memes and using too many emojis. 🍕