There's been some tough competition lately for the dumbest thing a politician has said, but Republican Gov. Matt Bevin of Kentucky is definitely in the running after an outrageous comment on Friday about a budget protest by teachers.
Bevin has been involved in a heated battle with state legislators and teachers and unions over a two–year budget that will increase badly needed education spending by raising taxes. Lawmakers on Friday voted to override Bevin's veto of the budget, which would increase taxes by $480 million, according to the Associated Press.

"The votes came as thousands of teachers rallied at the Capitol, forcing more than 30 school districts to close as the state continued the chorus of teacher protests across the country," the AP reported.

The governor was so outraged by the votes in both chambers of the state legislature that he told reporters the teachers' protest probably had caused a child somewhere in the state to be sexually assaulted.

"I saw a lot of people hanging out, shoes off even early in the morning, hanging out, smoking, hanging out, leaving trash around, taking the day off," Bevin said. "You know, here's what's crazy to me: You know how many hundreds of thousands of children today were left home alone? I guarantee you somewhere in Kentucky today a child was sexually assaulted that was left at home because there was nobody there to watch them. I guarantee you somewhere today a child was physically harmed or ingested poison because they were home alone, because a single parent didn't have any money to take care of them."

G/O Media may get a commission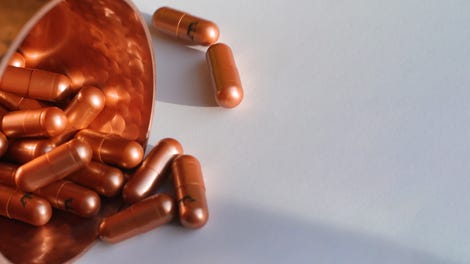 health
The Lyma Supplement
The backlash over those comments was immediate. Kentucky Education Association President Stephanie Winkler said she was "appalled," according to the Courier Journal, adding, "There is no rational comment I could make to that."
"I'm becoming more and more offended by this rant. And embarrassed by it," former University of Kentucky basketball player Rex Chapman said, according to the newspaper. "Yet, I've watched it no less than 15x and laugh at different points each time."
KY Attorney General Andy Beshear said Bevin's comments were "morally reprehensible and must be condemned by all Kentuckians."
A social media specialist from Louisville started a change.org campaign demanding the governor apologize. "Teachers are not babysitters and are not responsible for hypothetical crimes," Kenny Colston wrote. "Demand Gov. Bevin apologize for his ridiculous remarks, for politicizing sexual assault and for trivializing the experiences of those who have been assaulted."

Apparently, Bevin didn't get the memo from the State Policy Network—a group funded by the Koch brothers, the Walton family, and the DeVos family—to attack striking teachers "stealthily" rather than "directly," as Jezebel noted.

"A head-on assault on teachers for their long summer vacations would 'sound tone-deaf when there are dozens of videos and social media posts going viral from teachers about their second jobs [and] having to rely on food pantries,'" said the State Policy Network document, which was obtained by The Guardian.

Yet Bevin's comments weren't just tone–deaf—they were downright moronic. And they certainly won't win anyone over to his side of the argument.