Republican Sen. Lisa Murkowksi of Alaska wrote an op-ed for The Fairbanks Daily News on Tuesday announcing her support of repealing the Affordable Care Act's individual mandate—a contested stipulation of the GOP's abominable tax cut.
Murkowksi, who was one of three GOP Senators who blocked a "skinny" repeal of Obamacare in September, said she has "always supported the freedom to choose" and believes the federal government should not force citizens into buying health care to avoid a tax penalty. Now that Murkowksi's onboard with a repeal, her support of the GOP's tax reform seems more likely.

"Repealing the individual mandate simply restores to people the freedom to choose. Nothing else about the structure of the ACA would be changed," she wrote. "The only difference would be is if you choose to not buy health insurance, the government would not levy a tax on you."
According to the nonpartisan Congressional Budget Office, repealing the individual mandate would result in roughly 13 million more uninsured Americans over the next decade—a repeal would also lead to a 10% increase in average premium prices "in most years" of the decade.
On Tuesday, the American Academy of Actuaries refuted a Republican claim that rescinding the ACA's individual mandate wouldn't damage a majority of Americans' health care. "Eliminating the mandate without implementing an alternative means to drive enrollment among healthy individuals would likely result in a deterioration of the risk pool due to lower coverage rates among lower-cost individuals," a letter addressed to Senators Mitch McConnell and Chuck Schumer read.
G/O Media may get a commission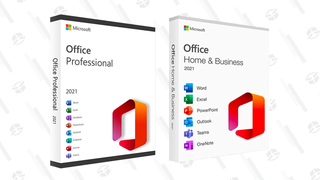 89% off
Microsoft Office Professional 2021 Lifetime License
In a statement provided to Politico, Murkowksi's spokesperson said her position on repealing the mandate had no bearing on her tax reform vote. "Senator Murkowski said on Friday that she will be reviewing the work of the Finance Committee over the Thanksgiving holiday and plans to look at the entire package before coming to any conclusion on the legislation," her spokesperson said.
Even with Murkowksi's support of the GOP tax plan, some of her colleagues remain on the fence. Per Politico's Dan Diamond: