Conservative media mainstay Kimberly Guilfoyle is expected to leave Fox News and take up a position with a Donald Trump-aligned super PAC, according to multiple reports.

News of Guilfoyle's imminent departure was first reported by Vanity Fair's Gabirel Sherman. She has not commented on the news. Nor has Fox News, where Guilfoyle has worked for the better part of the past decade as a co-host for The Five. However, on Friday, a spokesperson for Donald Trump Jr.—who has been dating Guifoyle since splitting with his wife Vanessa—seemingly confirmed on Twitter that she would be joining the Trump-adjacent "America First" super PAC.
There is, however, some question of whether Guilfoyle is leaving Fox News of her own volition. According to three sources who spoke with HuffPost, Guilfoyle "did not leave the cable news network voluntarily," although another source close to both her and Don Jr. denied that claim.
Regardless of how and why she is separating from the network that made her a star, Guilfoyle's relationship with Donj, her position with Fox News, and the apparently pending move to a pro-Trump super-PAC is the latest example of the transparently incestuous relationship between the Trump administration and its various right wing proxies. Former Fox News president Bill Shine—who left the network following allegations of corporate complacency with widespread sexual harassment—recently became the White House Director of Communications, while former Press Secretary Sean Spicer joined America First after departing the administration in 2017.

G/O Media may get a commission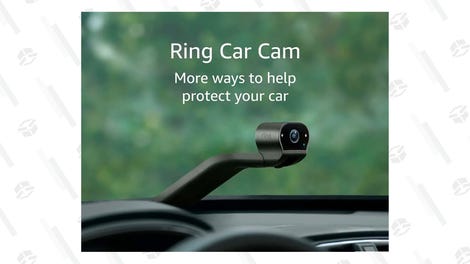 If anyone is a winner in this story, though, it's Don Jr., who now gets to show his dad he is good for something after all—even if that "something" is "dating someone who was basically working for his father already anyway."