Homeland Security Secretary Kirstjen Nielsen spent her Thursday morning being interviewed by NBC's Peter Alexander at the Aspen Institute Security Forum. There, Nielsen reminded us all that despite her reported unpopularity within the Trump administration, she remains an unrepentant apologist and enabler for some of this White House's worst moral outrages.

Regurgitating the debunked claim that that President Donald Trump and Attorney General Jeff Session's so-called "zero tolerance" immigration policy was just an enforcement of existing laws, Nielsen attempted to paint herself, incredibly, as an advocate for the tens of thousands of undocumented children currently imprisoned by the government—many of whom had been forcibly removed from their parents' care.
"We have to protect children. We have to ensure the system allows us to keep children and families together," Nielsen said, without mentioning that families were only being reunited on the orders of a federal judge. Instead, Nielsen said, it was the courts that were preventing them from detaining families together (which, of course, is also not an acceptable solution to this situation).
Neilsen went on to describe her experiences seeing undocumented children taken from their parents as "crazy" (some might say "heartbreaking" or "criminal," but sure) before blaming the "broken system" for their plight.
G/O Media may get a commission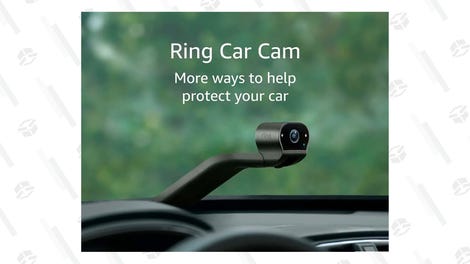 "We give a pregnancy test at DHS to every girl over 10," she pointed out, as if that somehow proved that locking children in detention centers was a good thing.
Nielsen also played a bit of rhetorical smoke and mirrors regarding the administration's Muslim travel ban, which she claimed was, uh, not one.
Then, after Alexander pointed out that we're approaching the one year anniversary of the neo-Nazi rally in Charlottesville, Nielsen shifted her attention to how the administration was addressing the growing threat of white nationalists.
"We look at counter-messaging," she said. "We look at ways to do what I call 'off-ramping.' In other words, somebody has now self-affiliated with a radical extremist group, but how do we provide them a different way to communicate, and get their message off in a non-violent way."
In fact, the Trump administration has conspicuously rolled back grant money to organizations dedicated specifically to rehabilitating former far-right extremists.
When asked whether the president has made countering white supremacy a priority, Nielsen dodged, simply saying that he wanted DHS to prevent "any form of violence" threatening Americans.
But perhaps the most striking moment of Nielsen's remarks was when she seemed to tacitly affirm Trump's infamous assertion that "both sides" were to blame for the violence in Charlottesville.
Here is what she said when asked about Trump's comments, and how they might be interpreted by white supremacists:
I think what's interesting about that is we saw, and I think we continue to learn— maybe there was different, whether it was foreign influence or different purposeful attempts to get both sides, if you will, aggressively pitted against each other.
She later added that "it's not that one side is right, one side is wrong. Anybody that is advocating violence, we need to work to mitigate."
So there you have it: Kirstjen Nielsen is still so fucking full of shit.