Here's the rare bit of good news you're going to see today: a federal court has struck down a Kansas Law, which was written and defended by former Trump voter fraud commission leader and Kansas secretary of state Kris Kobach, that required the state's residents to present proof of citizenship when they registered to vote.
According to HuffPost, Kobach used the law, which was passed in 2011 and started being enforced in 2013, to block over 31,000 people from registering to vote, including over 16,000 people who tried to register to vote but failed to provide a proof of citizenship within 90 days. In a 100-plus page ruling, U.S. District Court Judge Julie Robinson said that the law, which was passed in 2011 and began being enforced in 2013, violated the National Voter Registration Act and the right to vote as guaranteed by the Fourteenth Amendment.
It's not every day that we get to see the top voter fraud conspiracist completely falling on his ass when asked to provide even the scantest amount of evidence that there is widespread voter fraud which necessitates voter suppression. Per HuffPost:
Kobach offered 129 instances from 1999 to 2013 of noncitizens who registered or attempted to register to vote, but offered a series of experts to back up his argument that there could actually be thousands on the rolls.

The court was not convinced.

"Defendant insists that these numbers are just 'the tip of the iceberg.' This trial was his opportunity to produce credible evidence of that iceberg, but he failed to do so," Robinson wrote in her opinion.

"Instead, the Court draws the more obvious conclusion that there is no iceberg," Robinson wrote. "Only an icicle, largely created by confusion and administrative error."
"This decision is a stinging rebuke of Kris Kobach, and the centerpiece of his voter suppression efforts: a show-me-your papers law that has disenfranchised tens of thousands of Kansans," ACLU Voting Rights Project director Dale Ho said in a statement. "That law was based on a xenophobic lie that noncitizens are engaged in rampant election fraud. 
G/O Media may get a commission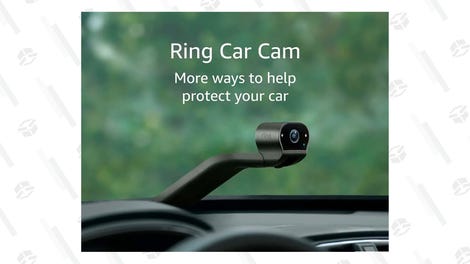 As Kansas' secretary of state, Kobach normally wouldn't have been the person defending this law in court, as that task would usually fall to the state's attorney general. And looking back, he probably shouldn't have taken the case: in April, Robinson found Kobach to be in contempt of court for failing to comply with a 2016 order that temporarily blocked the law and required him to inform the voters whose registrations were canceled that they could register without proof of citizenship.
"[Kobach]'s history of noncompliance and disrespect for the Court's decisions in this case as set forth above signals that specific, verifiable directives will be necessary if a permanent injunction is warranted by the Court's ultimate decision in this case," Robinson wrote in that opinion.
In fact, Kobach's performance was so bad that today's order from Robinson also requires him to get additional legal training on top of what's already required of him by the law.
"Defendant chose to represent his own office in this matter, and as such, had a duty to familiarize himself with the governing rules of procedure, and to ensure as the lead attorney on this case that his discovery obligations were satisfied despite his many duties as a busy public servant," Robinson wrote. "The Court therefore imposes a [Continuing Legal Education] requirement of 6 hours for the 2018-2019 reporting year in addition to any other CLE education required by his law license. These 6 additional hours must pertain to federal or Kansas civil rules of procedure or evidence."
So what's next for Kobach? He's running for governor of Kansas and he has a very good shot at winning, because bad people don't suffer any consequences if they have political power.
You can read the full ruling below.