Kansas Secretary of State and gubernatorial candidate Kris Kobach has made a career for himself out of selling sham crises, such as the need for voter ID to combat nonexistent voter fraud and the need for rampant Fourth Amendment violations to catch undocumented immigrants in the act of living. Apparently, he's made a decent chunk of change stirring up xenophobia among gullible elected officials in small towns as well.

Per the Kansas City Star and ProPublica (emphasis mine):
Kris Kobach likes to tout his work for Valley Park, Mo. He has boasted on cable TV about crafting and defending the town's hardline anti-immigration ordinance. He discussed his "victory" there at length on his old radio show. He still lists it on his resume.

But "victory" isn't the word most Valley Park residents would use to describe the results of Kobach's work. With his help, the town of 7,000 passed an ordinance in 2006 that punished employers for hiring illegal immigrants and landlords for renting to them.

After two years of litigation and nearly $300,000 in expenses, the ordinance was largely gutted. Now, it is illegal only to "knowingly" hire illegal immigrants there — something that was already illegal under federal law. The town's attorney can't recall a single case brought under the ordinance.

Valley Park, of course, had no "immigration crisis"; the Star says that the uptick in the town's Latinx population went from 2% to 3% in 2006, an increase of roughly 50 people in a town of 7,000. A former mayor of Valley Park, Grant Young, described Kobach's behavior to the Star and ProPublica as "ambulance chasing."
"Let's find a town that's got some issues or pretends to have some issues, let's drum up an immigration problem and maybe I can advance my political position, my political thinking and maybe make some money at the same time," Young, mimicking Kobach's attitude, told reporters.
G/O Media may get a commission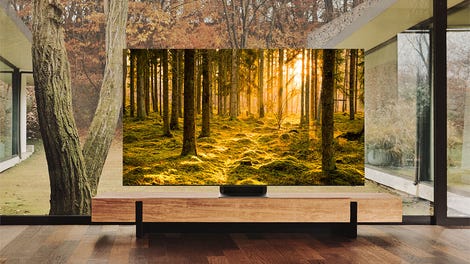 Up to 40% off
Samsung Smart TVs
Valley Park wasn't the only place that fell for the bait. The Star reports that Farmers Branch, TX, owed $7 million in legal bills (nearly $190,000 of it to Kobach) after passing a similar ordinance and then hiring Kobach to unsuccessfully defend it.
Both Valley Park and Farmers Branch are in addition to previously reported cases which the Star also cited; as we noted back in April, Hazleton, PA, had to pay $1.4 million to civil rights lawyers after Kobach lost their case (the Star says the city, which at the time was run by current Pennsylvania congressman and Senate candidate Lou Barletta, had to file for a state bailout), and Fremont, NE, reportedly had to raise its property taxes so it could pay Kobach. (The Star reports that Fremont has paid Kobach more than six figures so far and continues to retain him for an annual $10,000 fee.)
All in all, the Star and ProPublica found that Kobach has made at least $800,000 over the course of 13 years for this work, funded by towns like these as well as two branches of the same anti-immigration advocacy group, and that at least $150,000 of that has come during his time as Kansas' secretary of state, a position he was elected to in 2010 and which carries a salary of $86,000 per year. (Apparently, it's totally fine in Kansas to be a grubby, practicing lawyer at the same time as you're occupying an important statewide office.) The Star, however, notes that they've only accounted for money where financial documentation has been provided, and says this is likely an "undercount" of the true cost of Kobach's services.
Kobach said he didn't know how much he's made from this work, but told the Star that $150,000 over the past eight years sounds "probably pretty close."
Kobach, as we've noted before, is also a terrible fucking lawyer. In June, a federal judge not only ruled against him in a case concerning a Kansas law requiring photo ID to register to vote, she also ordered him to take an additional six hours of mandatory legal training so he could figure out how to do his job better.
Despite all of this, a poll taken last week showed Kobach running nearly 10 points ahead of current Kansas Gov. Jeff Colyer in the Republican primary. As bad as Kobach is at doing his job and being a decent human, he has proved himself to be a remarkable slinger of bullshit.