The alleged acts of sexual abuse committed by L.A. teacher Mark Berndt are heinous: according to court documents, the former educator repeatedly exposed himself to third-graders, inappropriately touched young students and subjected them to other sexual acts.
Now, the school district's handling of the scandal is equally scandalous, as lawyers try to identify which victims are undocumented migrants, to compensate them less.
Students at Miramonte Elementary School come from poor, working-class migrant families. It took weeks for victims to come forward, despite assurances by the district and police that immigration status would not be considered in the investigation.
"Please know that we will not ask about your or anyone's immigration status," former Sheriff Lee Baca assured parents in a letter sent in February, 2012.
In September 2013 the district announced it would pay $30 million to settle 58 student claims. Each victim received an estimated $470,000, the L.A. Times reported. Seven more claims have been settled since, according to the school district.
G/O Media may get a commission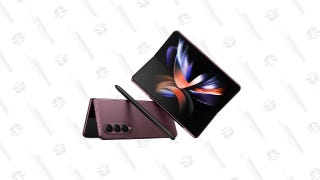 Save Up to $300
Galaxy Z Fold4
Still, there are an additional 65 victims who plan to go trial. And now it appears that there is interest in the plantiffs' immigration status.
School district lawyers are asking a judge to reveal the immigration and visa status of the remaining victims, arguing that it's "relevant to the determination of damages" and the victims' "future earning capacity."
The school district insists it's looking out for the best interests of both students and area taxpayers.
"In litigation, the school district will continue to be respectful, but it must also continue to protect itself and the limited resources entrusted to it by all taxpayers to pay for the education of all students," reads a statement sent to Fusion by Sean Rossall, a  "crisis communications" spokesman hired by the district.
Rossall denied allegations that the district's lawyers are discriminating against undocumented immigrants.
"The school district uses the taxpayer dollars to serve a student body that is predominantly minority, and includes a significant number of immigrants," he said.
Attorney Luis Carillo, who represents 25 of the former students bringing suit against the school district, says Rossall is just using coded language "aimed at white jurors that really say 'we can't have these minorities taking taxpayer money.'"
An excerpt of the motion obtained by Fusion is below.
A long, troubling history of abuse
Prosecuting attorneys have largely based their arguments on claims the school was aware of sexual abuse allegations filed against Berndt, but allowed him to continue teaching for three decades.
According to court documents, the school first learned about Berndt's misbehavior in May 1983, when a parent reported the teacher dropped his pants during a field trip. In 1992, several students reportedly told school officials that Berndt would masturbate in class, the L.A. Times reported.
In his summary of the Sheriff's 512-page report, Superior Court Judge John Wiley Jr wrote that "Berndt touched students in many ways, ranging from highly assaulting touching of vaginas and female breasts to other contacts with less obviously abusive implications."
He also "induced children to touch his penis, or his arms, or legs, or chest," Wiley wrote.
Despite the multiple reports of inappropriate behavior, Berndt taught at Miramonte Elementary for more than 30 years.
Berndt pleaded no contest to 23 counts of committing lewd acts on children. He is currently serving a 25 years sentence in prison.