Ahead of the Los Angeles Times newsroom's vote tomorrow on whether or not to unionize—which comes after a majority of Times staffers already signed cards in support of organizing—the newspaper's management sent out a last-minute union-busting pitch in an email on Wednesday.
The message sent by top editors to deter employees from their right to collectively organize made arguments about how "independence has been at the core of the Los Angeles Times" and warned about a loss of "flexibility." It also went through tired union busting talking points like "unions can't guarantee anything" by way of better pay, benefits, and protection against layoffs and that "the union—not you, as an individual—will be your representative in negotiations." This is a lie—remember, the union is not some sort of "third party." You are the union and you negotiate for what you want.
As for that purported spirit of "independence," as Los Angeles Times journalist Matt Pearce noted in his tweet, the only independence guaranteed by not organizing is management's—to do as they wish to their employees. It's especially notable that the LA Times had the gall to tout the preservation of its company's culture as story after story of institutionalized sexual harassment within media companies have surfaced on a nearly daily basis.
Over the past few months, management at the Los Angeles Times, which is owned by Tronc, has been actively hostile to the unionization effort. According to reporting by The New York Times, Tronc instructed Times management to hold meetings with staff to make "it clear that anyone who joined a union might have to renegotiate his or her benefits." And, as Splinter previously reported, they also distributed anti-union fliers that stated, "We understand that the NewsGuild has been making promises about getting you all more money and better benefits. We would all like to make more money and get better benefits. Nobody will argue that."

G/O Media may get a commission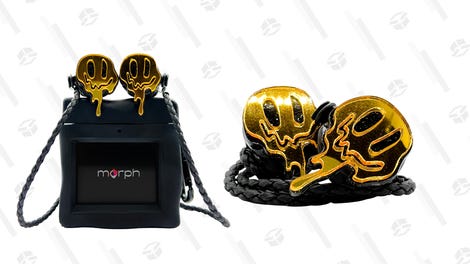 morph audio
Morph Earphones
Here is another laughably ridiculous anti-union email the company sent out in December:
LA Times employees are battling the same anti-union rhetoric that's being spun at digital media companies like Vox and BuzzFeed all while Trump appointees wreak havoc at the National Labor Relations Board. The only thing all this should tell you? Your media company needs a union.